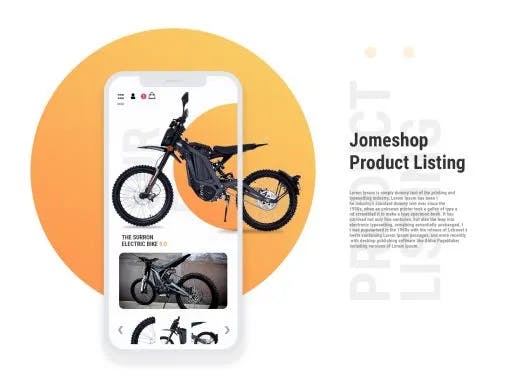 For instance, Jake is searching for tools and parts for his newly bought Harley' Heritage classic' model. He made a similar search on four websites but only purchased it from one of them. Why did he choose that particular website? Because the site had enabled personalization which welcomed Jake with an oil wrench for his Harley's 'Heritage classic' model.  
2. Providing Recommendations 
Researchers found that just by integrating recommendations to their site, there was a 31% increase in customers by 2018. So recommending relevant products to shoppers along with the purchase journey about your customers' preferences improve the chances of getting more sales.
Recommendations follow an interesting analogy behind 'Diderot's Effect.' It is a term used in customer psychology stating that people tend to feel dissatisfied when they see a product alone and not similar brand or product recommendations.
Merchandisers with successful eCommerce sites started selling more through 'Complete your Look,' 'More like This,' or 'You may Like' for their shoppers' search history, clicks, baskets, or queries. When AI started displaying recommendations, customers crawled toward buying more similar recommendations.
For instance, Sandy searched for a pair of an overcoat; when she zeroed down to one final product, the AI recommended a pair of brown boots to go with the coat. With Diderot's Effect right in place, Sandy buys the boots to complete her look. Unbxd, as an eCommerce search provider, feeds the algorithms by tracking the shoppers' data to recommend them personalized suggestions.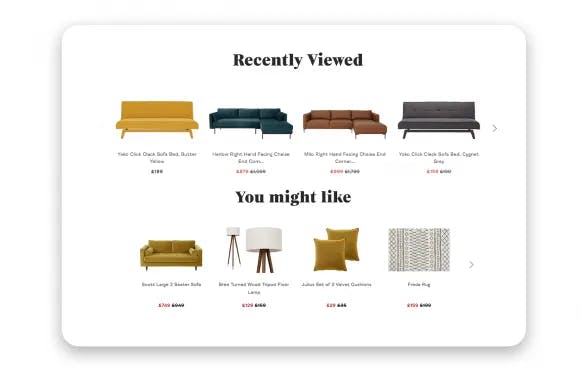 The recommendations are based on the following scenarios:
Products previously bought by the customer
Products previously rated (products the customer likes)
When does the customer buy a product? – When does the customer rate a product?
When does the customer like a product?
3. Better visual search
How many times have we crushed over a celebrity dress and searched for it online? But to no results, right? To solve this problem, the eCommerce industry adopted AI technology to understand consumer behavior, even with visual searches.
Amazon launched its AI program 'Shazam for clothes and 'Style snap,' a fashion AI technology that displays results for a picture as a search query. 
Amazon joined the bandwagon later when sites like Screenshot and Google lens had already taken over the market. 2021 would bring better visual search technologies to display a 3-D look of the products. The more visually appealing your products look, the more customer attraction you generate.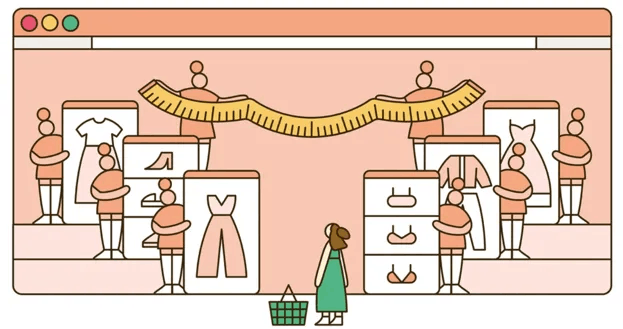 Style.me launched a 3-D version of its products that lets customers try on their clothes virtually. The customer enters their body type, measurements, and styling, and the virtual version of the clothes is shown to them.
4. Effective Voice search
Alexa and Siri have disrupted the voice search market. Since then, a lot of viral content (podcasts, audiobooks) accompanied, and the power of voice search slowly unpeeled. These are technologies embedded in minuscule tools, listening to your voice commands and acting upon them. Although the commands are not 100% efficient, voice searches have made searching for your favorite song or dress, or even reducing the volume or adjusting the lights to the mood, one command away.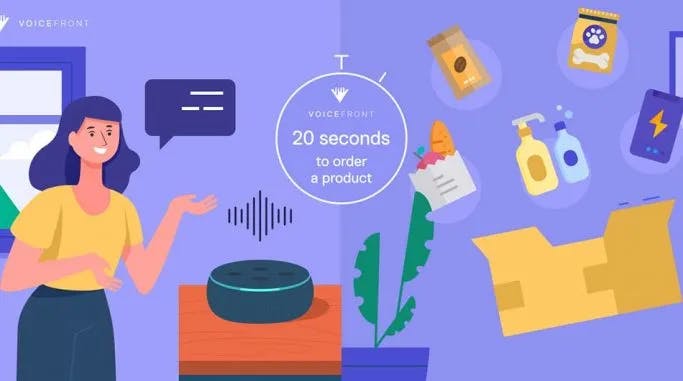 Even for the eCommerce industry, Walmart collaborated with Google Search Assistant to keep track of the product stock or re-arrange them. Not so surprisingly, the voice search market is set to do $40 Billion in sales by 2021. Integrating voice search broadens how you can listen to your customer's choices.
For that, Unbxd provides personalized answers to customers' commands using functional chatbots. A few tools that could help you build creative chatbots are Google's Dialog flow and Many chats. They help simplify the process, prepare flowcharts to understand customer chats and automate the entire query resolution process.
5. Adjust the Pricing based on Customer Behavior
Placing a fixed price for products refrains from knowing how effective dynamic pricing can be. To enable dynamic pricing, you need to apply machine learning algorithms to the customer data, including various sources like postal codes and loyalty cards. By analyzing this data, you can extract which customer cluster will pay more or respond more to the offers.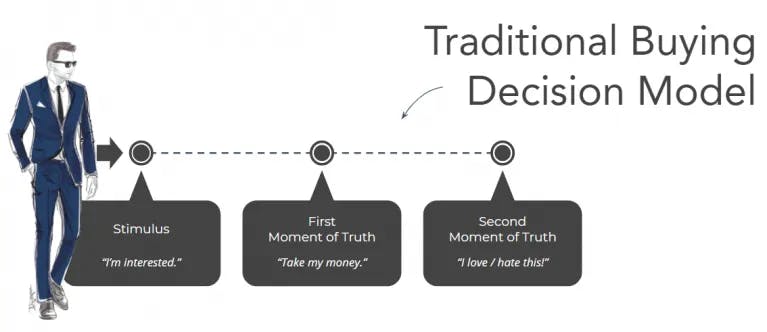 Pricing Strategies predict customer behavior, current prices, and competitive prices to dynamically set the price of products. This way, the AI tech also helps to keep stock management of the products automating the demand and supply cycle. Better AI means better services and better customer acquisition.
6. Sniff the bad guys
The eCommerce industry suffers the wrath of security breaches. By 2023, it is estimated that 33 billion records will be breached, and it will take almost 196 days for the breached data to be recovered. Many companies in the eCommerce industry cannot afford such a number of breached records, which is a major concern. Surprisingly, this number is for the US alone.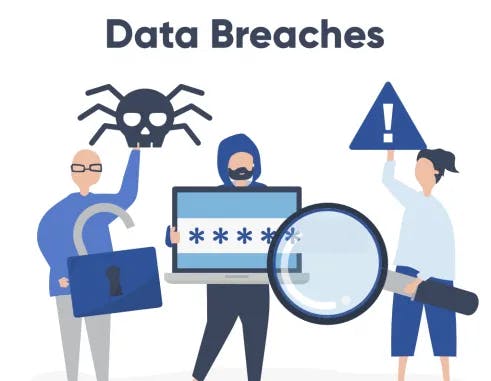 In such cases, Zimperium and MobileIron  announced a collaboration to help organizations adopt mobile anti-malware solutions incorporating artificial intelligence. The need to handle millions of customer data, including their personal details, payment information, and already-fed sign-up details, becomes a responsibility for eCommerce merchandisers. The probability of losing out on data could prove hazardous. So, AI technology brings its ways to conform to security norms. AI tech closely analyzes data and makes decisions in real time by calculating the risk score.
7. Hyper-automation
The eCommerce industry can use AI tech best by hyper-automating the entire warehouse. For instance, Amazon has 175 fulfillment centers globally, where millions of orders are ordered, placed, and shipped. For such a big store to function, decision logic and optimization algorithms are implemented to track the orders received every second.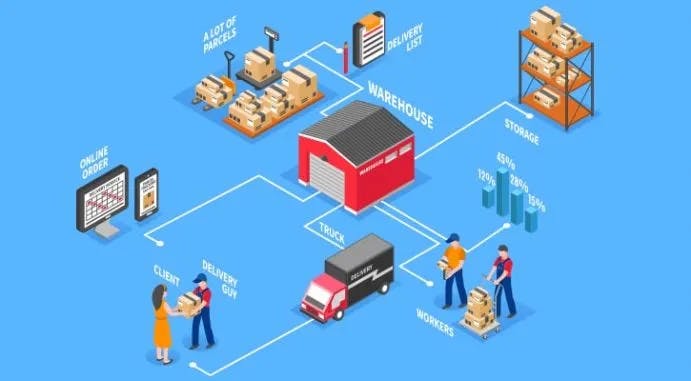 Machine learning algorithms address all such scenarios, making the entire process easier. Machine learning algorithms track every order from source A to source B. AI has made the whole inventory update journey as simple as it is for customers to buy the products.
8. Feedback and reviews via chatbots
Do you remember the last time you enquired about your order via a chat system on a site and received an instant reply?
Sarthak from India was ordering his food online via a local app Swiggy. His order took almost 1 hour for the order to deliver. In such a case, Swiggy's chat assistant (chatbot) took Sarthak's query and updated him with the order arrival time and the GPS location tracker. We have slowly abandoned the entire chat system where people need to wait for a human customer support person for a single query.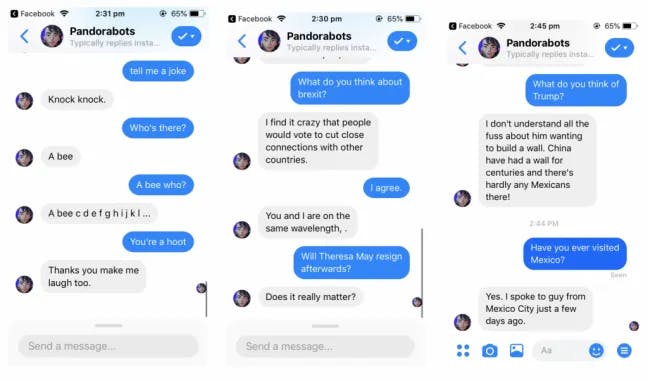 You can create chatbots using tools like Google's DialogFlow or Manychat and integrate them with your site. The AI-powered prompts resulted in a 61% uplift in the prevalence of suggested topics in customer reviews.
9. Push the product even before the customer searches for it
Potential customers are targeted when the AI technology tracks the user personas and displays the 'most likely to be bought' products. You searched for 'Sunglasses,' and all the potential social media websites started showing results related to sunglasses.
Coincidence, isn't it?
No.
The AI tech at work is actually handling the entire tracking and providing similar results on all the social media platforms.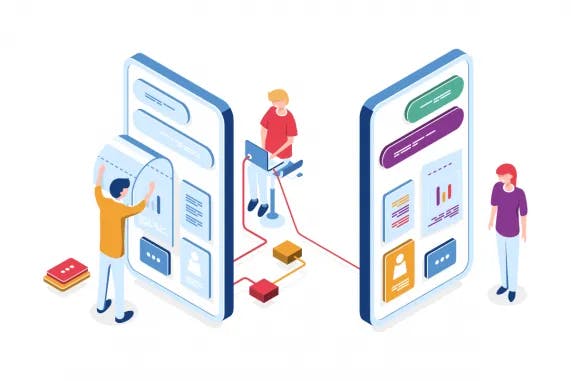 As eCommerce merchandisers, try to build strong customer relationships by leveraging NLP algorithms to cater to them wherever they go.
10. Future sales prediction
Imagine an upcoming discount sale that might see an incredible hike in sales. But, irrespective of the demand, keeping up with the inventory is a merchandiser's nightmare.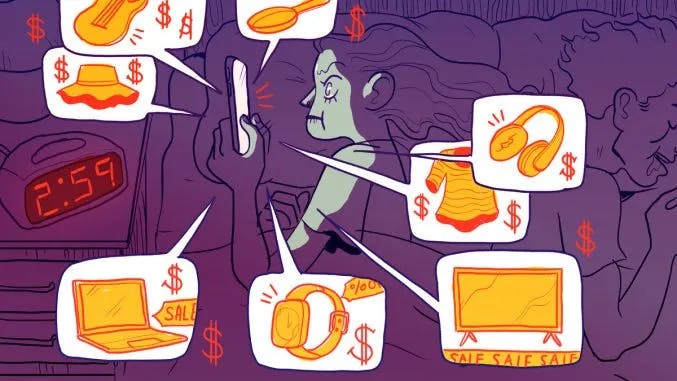 During sales, it isn't easy to track the approximate sales of a product during the season or peak time. AI helps track customer behavior, predicting their chances of buying a product and increasing sales. According to data, AI made around $47 billion in 2020 and is expected to reach up to $49 billion by 2021. If the AI community brings in such results, why not leverage it now for your eCommerce business?
11. Automated product descriptions
Filling in the correct product details is how to build a good eCommerce website. But product descriptions often set unrealistic expectations because of the error-prone detailing.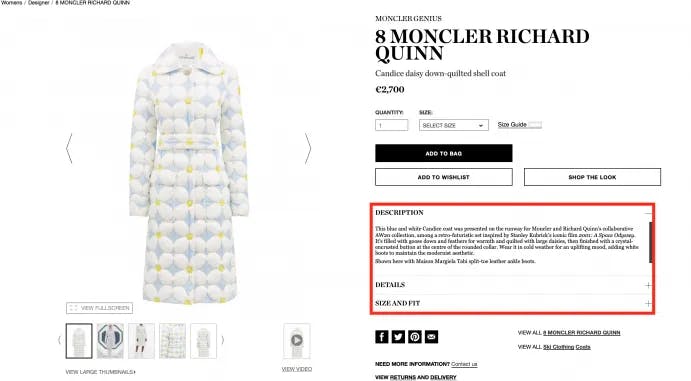 According to Neilson Norman Group's eCommerce report, 20% of product failures happen because of defective product detailing, misleading information, or no product description. To build a good product description, you need to have the following:
a precise description
brand name for multi-brand retailers
the model name 
the category and subcategory of the product (niche)
any key attribute.
The hardest part of writing product descriptions is the efficiency of looking over if all the points have been covered. AI tools like QuillBot, and Content Spinning Software, automate the process of creating product descriptions using NLP algorithms. Read here about how AI can change the entire product discovery game.
12. VR and AR tech
Imagine entering a site with "Try before you Buy." Shoppers' chances of abandoning the site without buying any product declines sharply. Virtual reality and augmented reality are the two new lenses in the eCommerce industry. They make eCommerce sites display products in 360 degrees, with more clarity, and in real-time to test out.

AR and VR provide a different way to let customers into the entire process of online buying. However, 78.65% of customers abandon their cart even before placing their order which speaks a lot about the changes needed. 
Many fashion, furniture, and marketplace people started using AR/VR tech to display their products from every angle. As a result, customers trust you more and would buy often. 
With Covid situations in place, people will flock for a virtual shopping experience more than ever. Many companies like style.me, Zeekit(in Israel), and BrandLab have started providing virtual shopping experiences and gaining profits. The early adoption of AI technology to create a store for your customers would go a long way. Let your customers feel the product with utmost detail, 3-D visualization, and stock maintenance. 
The year 2021 is about personalization; let's make more of it! Book a demo to discover the magic of personalization and how it can help improve product discovery.