What does PIM do for and ecommerce store?
In eCommerce, PIM means  Product Information Management.
By definition, Product Information Management(PIM) is the comprehensive process that takes care of all the product-related data and information required to sell and market a product over an ecommerce platform.
PIM makes it easier for ecommerce platforms to ensure data quality, governance, and distribution across online and offline channels.
What is PIM software?
PIM software is a system that automates the labor-intensive product information management process. PIM software ensures that all information and product data on an ecommerce platform stays untampered with and hygienic.
PIM software checks your data standards to conform to all the established norms across all the distribution channels like CSEs, marketplaces, ecommerce platforms, brand portals, product sheets, and datasheets. 
PIM software makes you efficient. With PIM software in place, a tap of a button can make the changes in your product information resonate across all the channels mentioned earlier.
You don't have to scan across individual channels and waste your time. One tap and you are all done with making changes across all channels. It becomes your single source of truth.
Your customers, irrespective of where they are, will always see what they expect to see.
Below are some of the key features most PIM products have:
Custom API for product content syndication


Automated data transformations as per sales channels needs


Have software ecosystem integrations to streamline operations


Has a data validation system to uphold the product content quality


The multi-tenant architecture with individual user-level access control for better management


Content creation, enrichment, and managing multiple product information variations


Have automated data exchange for electronic document transfer


Content standardization for simple content exchange


Now, it's time we explore how PIM works.
How does a PIM work?
Have you ever wondered how product information management (PIM) software works?
A PIM software has 5 Basic functions:
Data Ingestion
Data Transformation
Data Distribution
Workflow Management
Digital Asset Management
Data Ingestion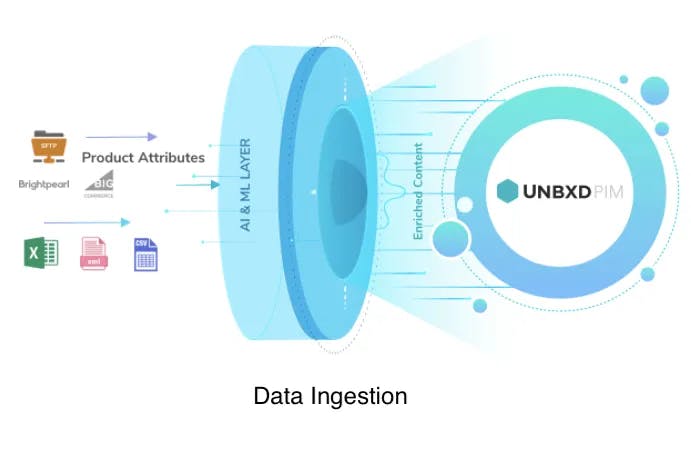 Data Ingestion receives data information from multiple sources like vendors, suppliers, and other parties. 
To maintain the data quality and format the raw data into meaningful product information as per business channels, ecommerce stores need to keep a single source of truth for this fragmented data.
Data Transformation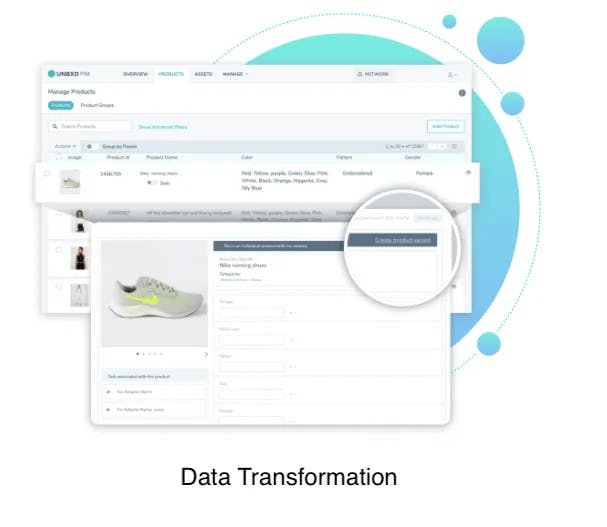 Data transformation manages the bulk data and product properties. 
It takes care of any inadequacies in the product information and creates filters. Data transformation also has access levels for various users based on their roles to better manage the data's sanctity.
Data Distribution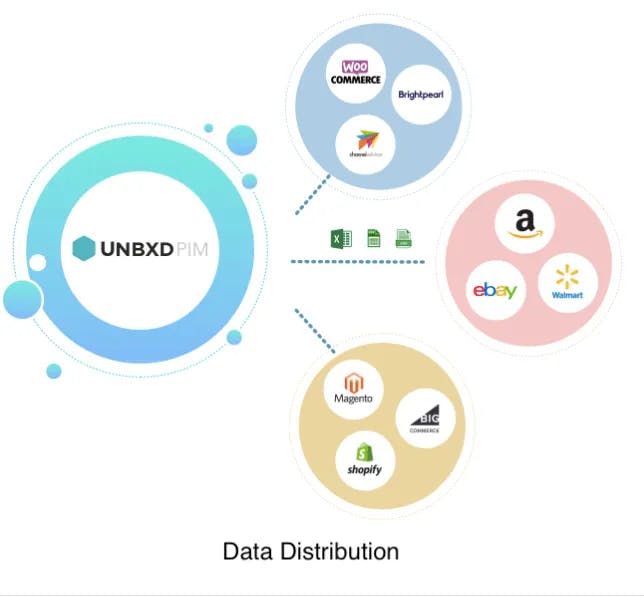 The data distribution system is the only connection between products and various distribution channels like CSEs, marketplaces, ecommerce platforms, brand portals, product sheets, and aggregators. This system manages and keeps track of all the information shared across platforms that meet the requirements without error.
Workflow Management
Workflow management helps record various events and what actions eCommerce platforms can take based on those events. Workflows help automate multiple menial tasks, which saves time, and effort and helps focus on essential tasks.
Digital Asset Management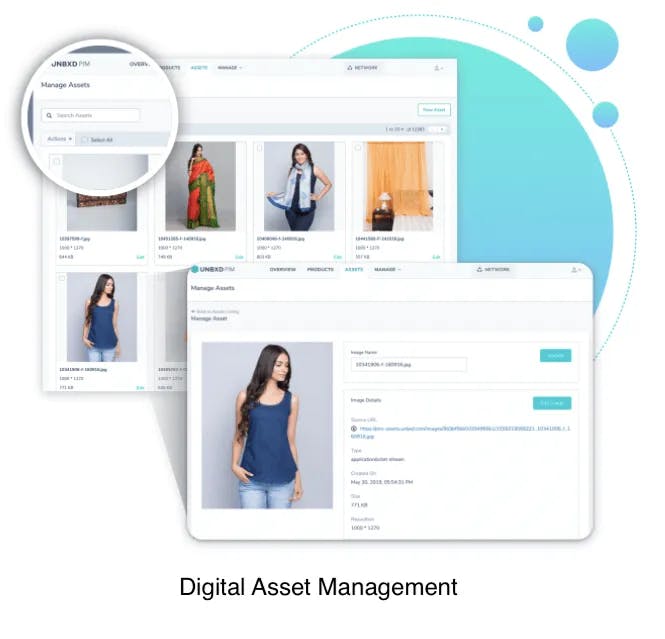 Digital asset management aids in storing and manning the bulk media required for the ecommerce platform's smoother functioning. It does so effectively by associating media to correct descriptions and providing various other tools to edit the media.
Now you have learned most about what PIM stands for, what PIM software is, and how it works. 
However, one question remains unanswered, i.e., how does it contribute to the sales conversions of the eCommerce platform?
How does PIM drive sales conversions?
Contributing to revenue is the critical ROI of PIM software. A PIM software contributes in three ways:
Improve Conversions
Reduce Returns
Simplify Product Portfolio Expansion
Improve Conversions
Customers demand an immersive buying experience while purchasing online. Detailed product information with excellent media quality and personalized content at every point of interaction on the website increases immersion into the buying experience.
PIM software delivers all this at a blazing fast pace effortlessly. 
Thus, making a sales experience worth remembering and sharing. This referral traffic converts far better than your initial traffic and increases your overall sales conversions.
Reduce Returns
Accurate product information and highly detailed images increase customers' confidence in buying a product from the eCommerce platform. It sets the right expectations in terms of product quality and appearance.
Moreover, high-quality product descriptions reduce losses due to product returns and minimize awful user experience. With steady and controlled return rates, it becomes easier for the eCommerce platform to plan restocking items and reduce processing costs and return rates.
Simplify Product Portfolio Expansion
PIM is the single source of truth for all distribution channels. It is where we store all content related to old and new products. 
As there are no information silos spread across teams and stakeholders, you won't have to go to each location to change product information. It makes editing existing product information and adding new products a hassle-free process. Also, it speeds up the product portfolio expansion procedure.
Taking a new product to the market is faster and easier with PIM software.
Now that we have answered, What does PIM stand for, how it works, and how it can help you generate more revenue. It's time for you to kickstart your journey with PIM.