How did Natural Chemist Triple Their Output?
Increasing online store capabilities by integrating eCommerce platforms into their PIM
Managing 18000 SKUs of different product variations with various groupings and categories is no easy feat. Therefore, natural Chemist integrated their Big Commerce platform with the Unbxd PIM platform to help streamline its product information to match the requirements of the Big Commerce platform. In addition, these products go through validation and readiness checks on the platform.
Big Commerce has property criteria that your products must fulfill to be published. Reports and certified product groups were generated to screen the products for their preparedness for their export channels, which in this case is primarily Big Commerce. They also integrated Google Merchant Center to improve the SEO ranking for their products by optimizing keywords and content from the PIM platform.
Workflows for a reduced time to market
Growing demand for their products and services required them to ensure they were ready to hit their digital stores quickly. With the help of workflows and automated tasks, Natural Chemist managed to reduce the turnaround time to market from weeks to within a few minutes with the use of workflows.
Within the Unbxd PIM platform, custom workflows can be set up for almost anything. Natural Chemist had a few workflows to automate enrichment routines, export reviewed products, and bulk update information about products, properties, and categories. This helped them save the time they would have had to put in to do these tasks manually. Workflows ensure that the tasks get done promptly and also help maintain consistency in the changes and enrichments made.
Increased employee productivity and cross-team collaboration
A five-member team at Natural Chemist can handle three times the number of products they were handling. That's a 300% increase in employee productivity, which can increase as the business grows. In addition, a PIM platform allows them to scale growth and handle even a million SKUs with the same number of team members.
Assigning roles and permissions to individual team members allows the group admin to oversee and keep track of platform activities. The marketing team, for example, will have different permissions than the data entry team. The data entry team will have permission to access the import and enrichment modules, while the marketing team will have access to product management and export modules. Designers can be given access only to the DAM module. The admin will be able to track the entire activity history of the platform. This helps the team members collaborate with fewer errors and maintain transparency.
Driving detailed and rich descriptions of products on their website
Product information is vital, especially regarding medicines and healthcare products. Consumers need to know precisely what they are buying. It is the responsibility of pharmacies to ensure they provide the necessary information. Taking this responsibility seriously, Natural Chemist has ensured that they give a detailed description of their products.
As you can see in the image below, the tabular segmentation of product information makes it easy for consumers to find the information they want. Unbxd PIM allows real-time updates to be exported to their digital platform so that consumers always have the latest pricing and information. Using the PIM platform, they can perfect their SEO keywords to get a better SEO ranking on Google. This has led to an increase in visits to their website by 40% since using the platform.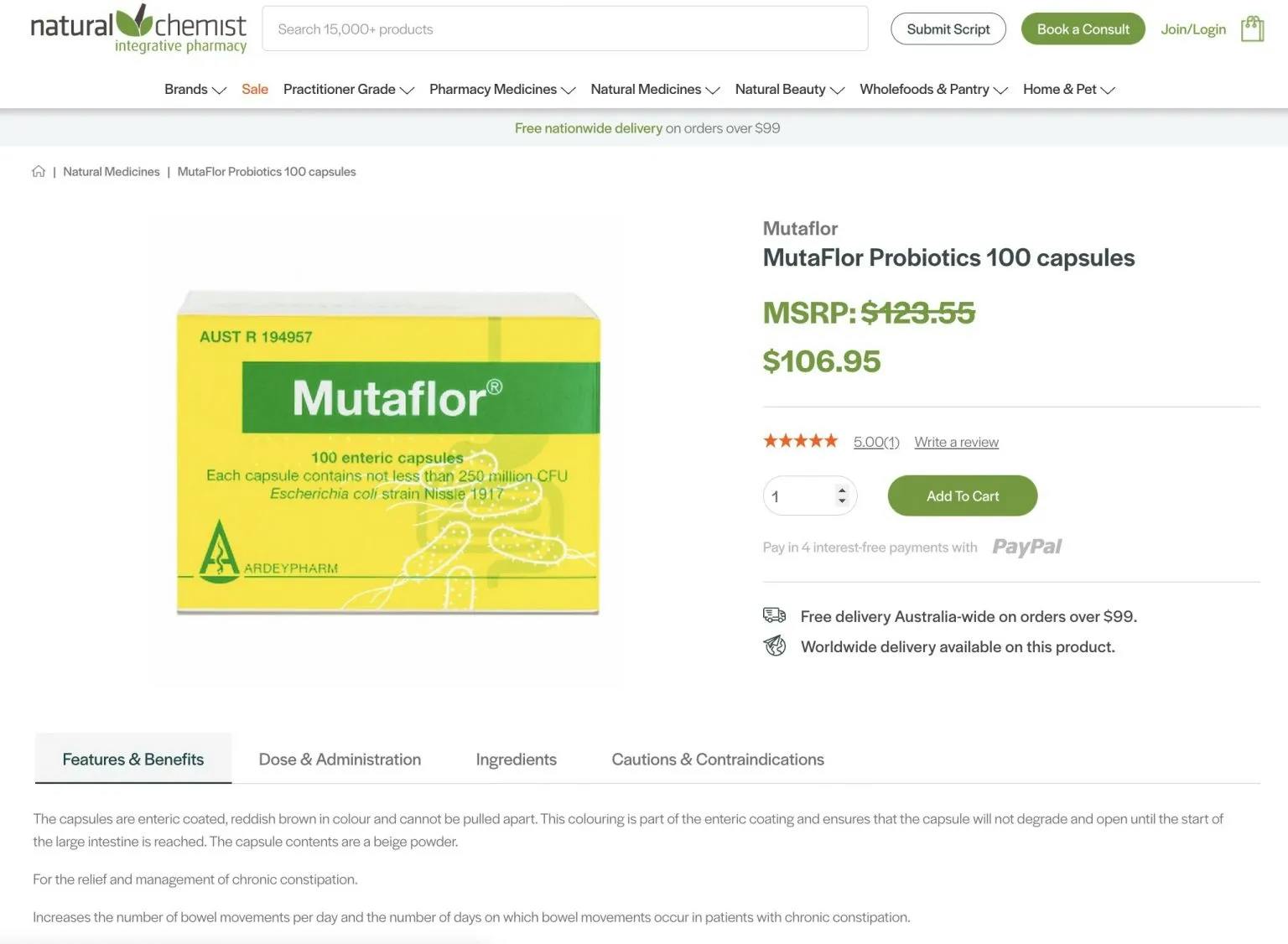 Transforming Their Platform to Build a Better Customer Experience
Improving their shopping experience
An excellent shopping experience happens when the customer is happy at each touchpoint on your platform. And driving each touchpoint is compelling and accurate information. The Big Commerce platform allows you to customize and personalize your platform extensively. It has custom templates and frameworks to set up and manage your product content. The Unbxd PIM adapter for Big Commerce helps transfer data smoothly into the platform the requirements with a single click. It's a quick and easy process that enables you to scale up your product offerings without worrying about the additional steps it would require if you had to do it individually. Facilitating good quality product information will help save the customer time from having to do further research and will get them to promptly hit that purchase button.
Helped build trust
Information is key to building trust with a consumer. The importance of disclosure of information is tripled concerning pharmaceuticals and healthcare products. Details of any consumer healthcare products are scrutinized by customers. This includes fully disclosing dosage, directions, ingredients, side effects, etc. Hence, with a well-maintained, detailed description of any medical product or service, the customer will likely build faith and establish goodwill.
Ability to give customers more options for their healthcare
With an increased capacity to manage product and service information, Natural Chemist expanded its offerings from prescriptive to alternative and natural medicines. Apart from medicines, they provide natural beauty, whole foods, and homecare products for their customers. Their online platform has all the information that makes it convenient for customers to reach out to their in-house qualified health practitioners, including GPs, Naturopaths, Nutritionists, Herbalists, etc.
Drive a superior product experience with Unbxd PIM!