What is the BigCommerce App for Unbxd PIM?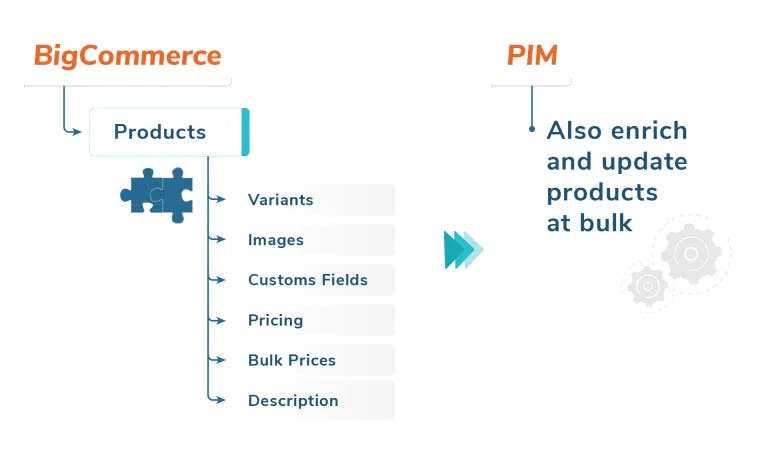 The BigCommerce app for Unbxd PIM uses APIs to establish connectivity between Unbxd PIM and any eCommerce website that utilizes BigCommerce. Using the app, eCommerce teams can create and manage product content within Unbxd PIM and publish it to multiple BigCommerce sites simultaneously without manually downloading, editing, and verifying feed files or spreadsheets.
How does it work?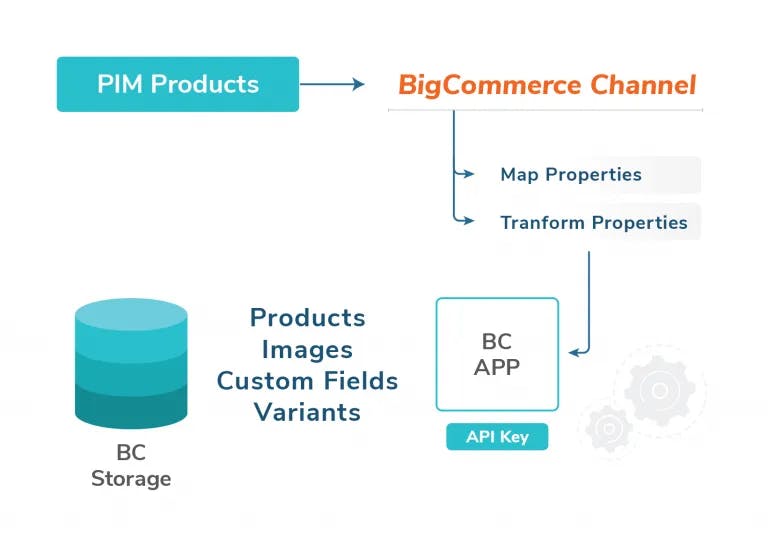 The Unbxd PIM BigCommerce app effectively aligns BigCommerce's mandatory and custom fields with the product attributes within the PIM system. This configuration is saved as a template, allowing for efficient and convenient reuse when transferring product data between a BigCommerce website and the PIM system.
How will it benefit an eCommerce team? 
In addition to user-created custom fields, BigCommerce specifies 25 mandatory product fields (attributes), which need to follow specific naming conventions and schema as part of every product feed. 
ECommerce teams spend significant time and effort transforming their internal product data to fit into BigCommerce-specific formats – time and effort to be utilized more efficiently. 
Unbxd PIM's BigCommerce app helps teams save significant time and effort by not poring through large volumes of product data manually. It also transforms them to suit the bespoke schema and formats every time product information is updated on the site.  
Additional benefits include the following – 
One-time, single-click authentication and installation
Bulk or selectively updating product data
Eliminate manual downloads and uploads of feed files 
Publish across multiple BigCommerce sites simultaneously 
Automate import and export between PIM and BigCommerce sites. 
Getting started with Unbxd on BigCommerce App Store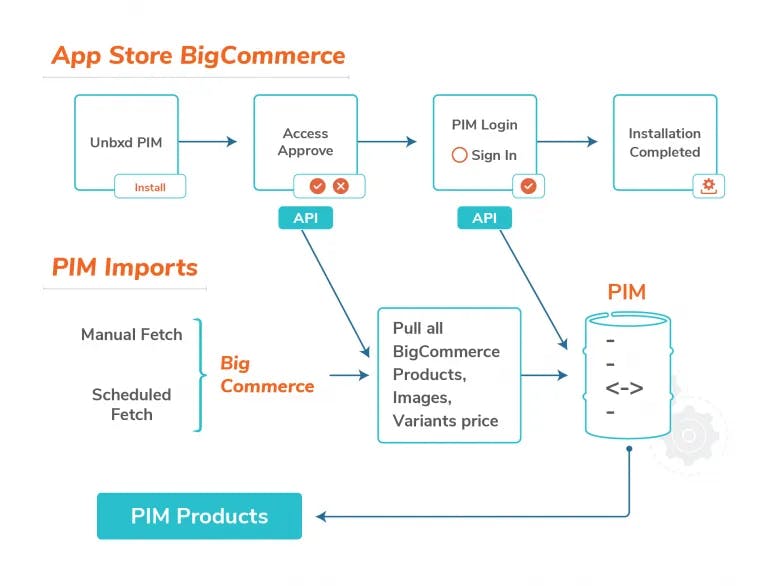 To try the BigCommerce app, start by signing up for a free demo of Unbxd PIM. Visit the app page for more details and installation instructions.
About BigCommerce
BigCommerce is a leading software-as-a-service eCommerce platform that allows merchants to build, innovate and grow their businesses online.

With a unique combination of easy-to-use, enterprise-level features and flexibility, BigCommerce powers more than 60,000 B2B and direct-to-consumer online stores across 120 countries — including Fortune 1000 brands like Avery Dennison, Ben & Jerry's, Bliss, Burrow, Skullcandy, Sony, and Woolrich.

Visit www.bigcommerce.com for more information.