Faceted Navigation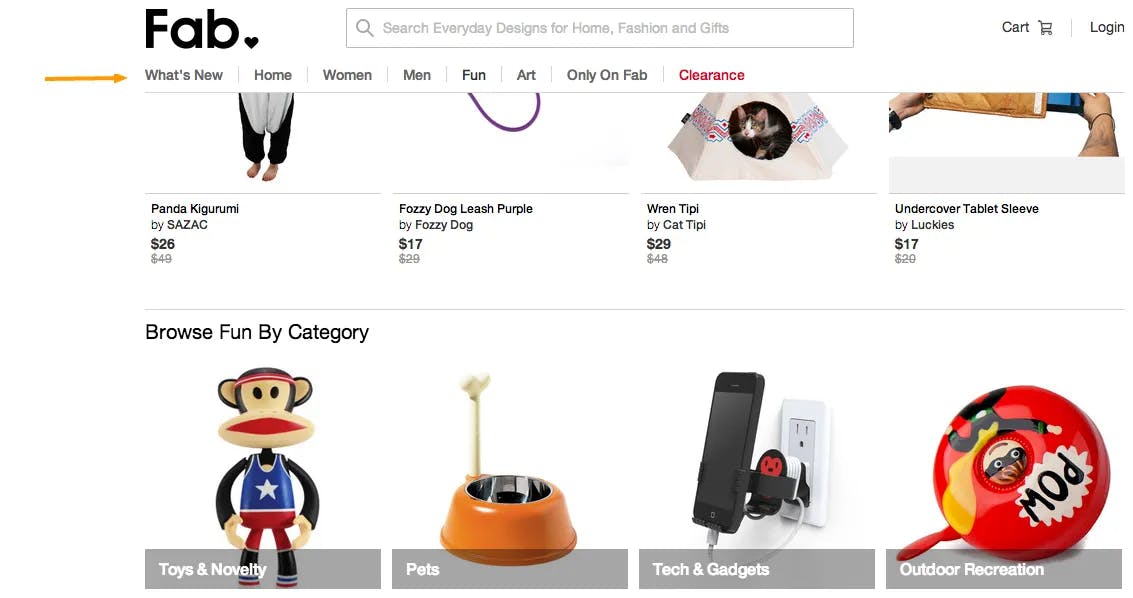 Faceted navigation is a crucial element of a good user experience for an eCommerce site. Despite this, many online stores still lack facets or have insufficient filtering options. Comprehensive facets and filters allow visitors to narrow their search to the products they need and facilitate a faster checkout. As an eCommerce product discovery platform, we offer faceted navigation that includes facets and filters and adds a personalized touch. This results in dynamic category pages that display products based on a user's preferences and past history.
Curated Pages for better Product Discovery
Curated pages featuring similar products or products geared towards a particular demographic can also be effective in aiding product discovery. These themed stores are handy during holiday shopping or festivals when online shoppers search for specific product types. Themed pages also allow for design elements related to the theme, similar to the holiday window displays in physical stores. Indian eCommerce giant Flipkart does this well with their 'Women's Store' and 'Valentine's Day Store.'
Social Proof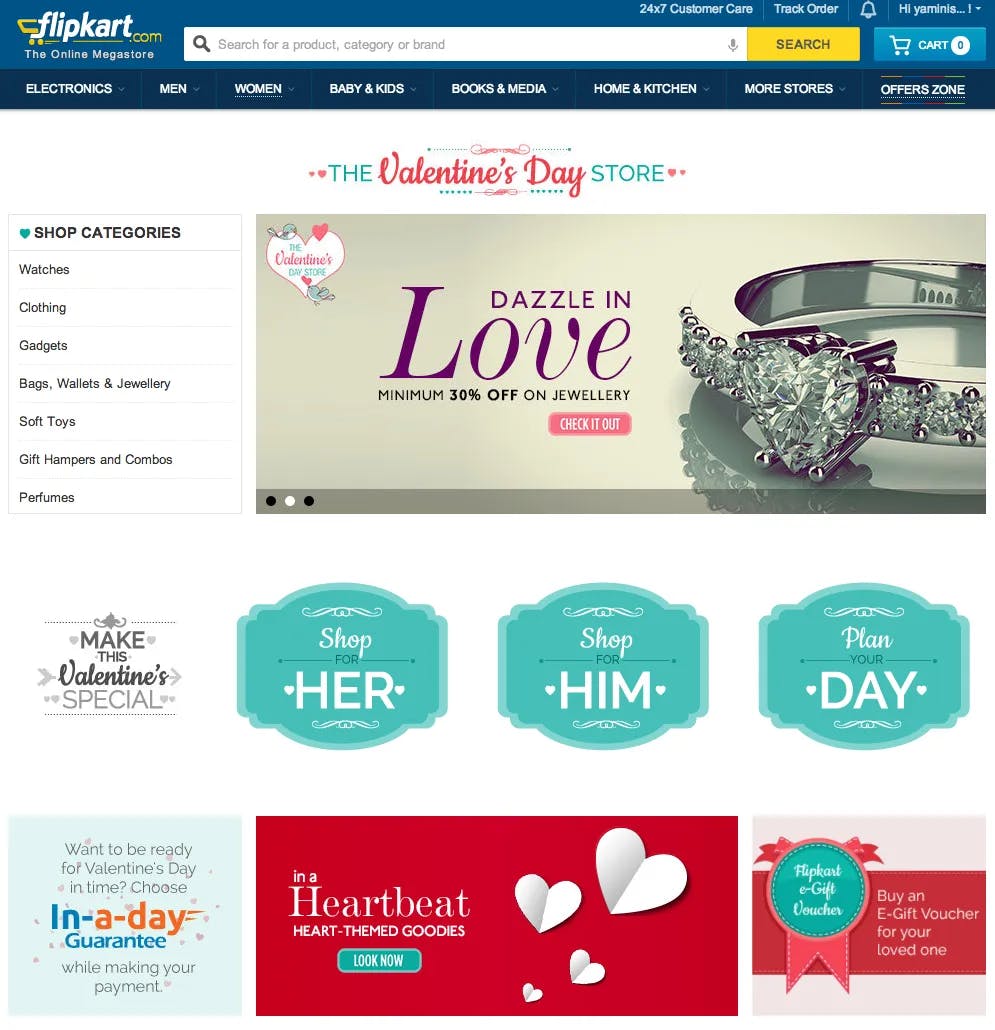 The influence of social proof in the eCommerce industry is undeniable, with many stores incorporating it in various forms to encourage conversions. According to a study by CompUSA and iPerceptions, 63% of consumers are more likely to purchase from a site if it has product ratings and reviews. Retailers can leverage social proof in various ways as a navigation tactic, such as including ratings as a facet on category pages or creating special pages or collections featuring customers using their products in real-life settings. This can significantly improve conversions as visitors consider these products' popularity. A prime example of this is seen on Lululemon's website, which has a dedicated page featuring customers wearing their products. Clicking on these images directs the visitor to the corresponding product page. This is an effective and innovative use of social proof to enhance the shopping experience.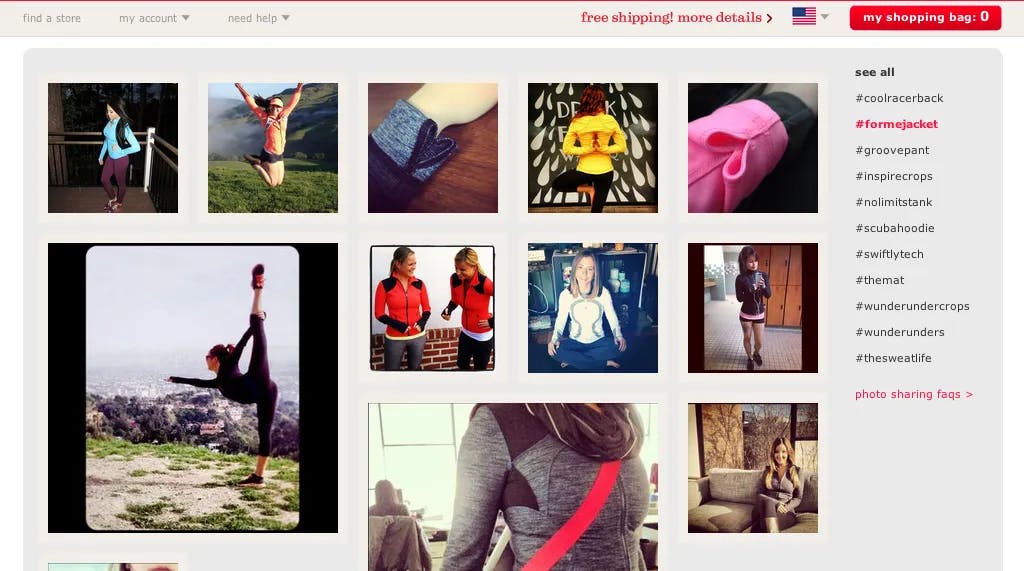 Lookbooks or Collections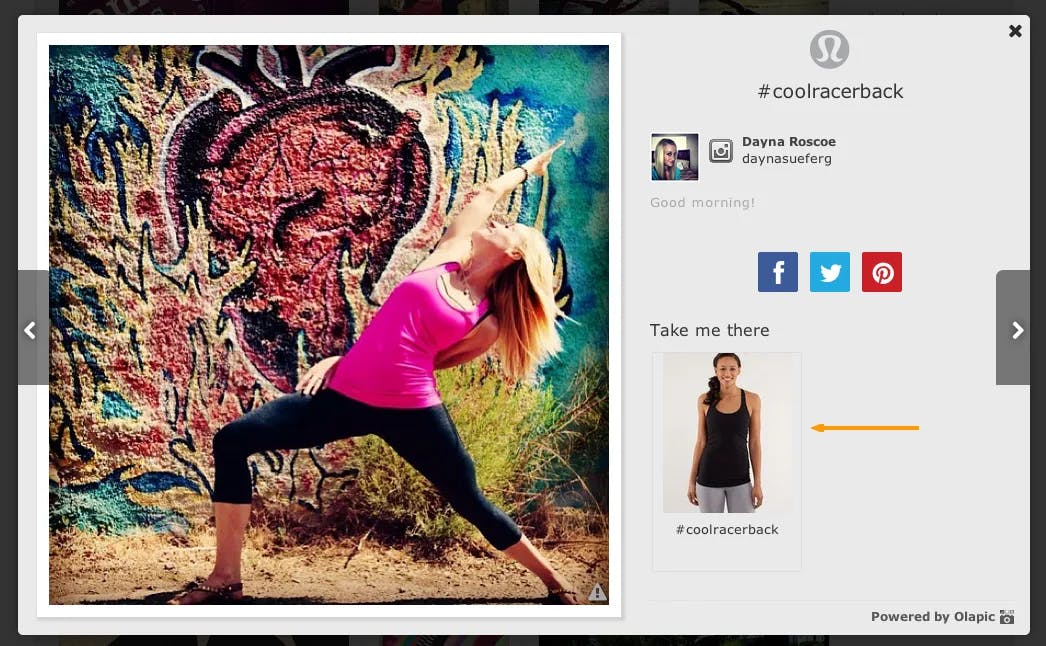 A lookbook or product collection is a group of products presented together in a real-life setting. For example, an apparel store might create a fashion lookbook featuring current trends, or a home furnishing store might showcase its products in a living space setting. Collections are an excellent way to display multiple products that complement each other and give visitors an idea of how they can mix and match items. An effective navigation technique allows visitors to add single and multiple products to their cart directly from the lookbook or collection. For instance, IKEA's galleries offer the option to add multiple products to the cart while demonstrating to visitors how simple it is to create cohesive and stylish decor using their products.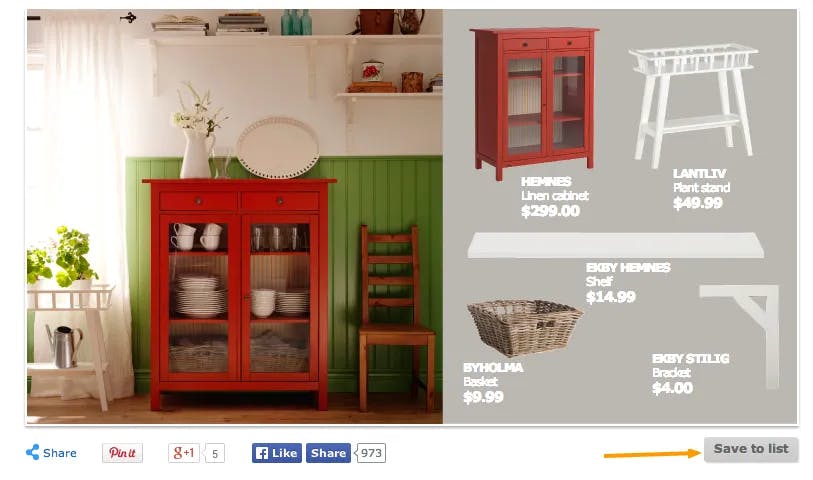 Another example is Myntra's lookbook with an option to 'Buy the look'.
Visual Cues: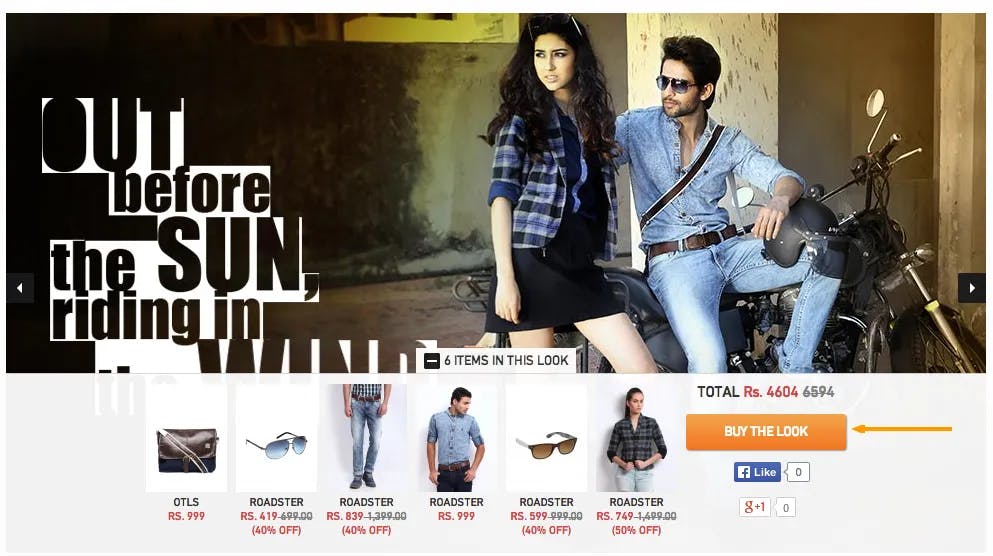 Another effective navigation technique is employing visual cues to guide visitors toward the appropriate products. For example, Lenskart, an online eyewear retailer, executes this effectively by using thumbnails of eyeglasses and sunglasses of various shapes and styles to direct visitors to the relevant category pages.

Another eyewear eCommerce store, Bonlook, utilizes a similar strategy by encouraging visitors to narrow their search for eyewear based on the shape of their faces. This effectively guides visitors toward products most suitable for their specific facial features.
Sales and Offers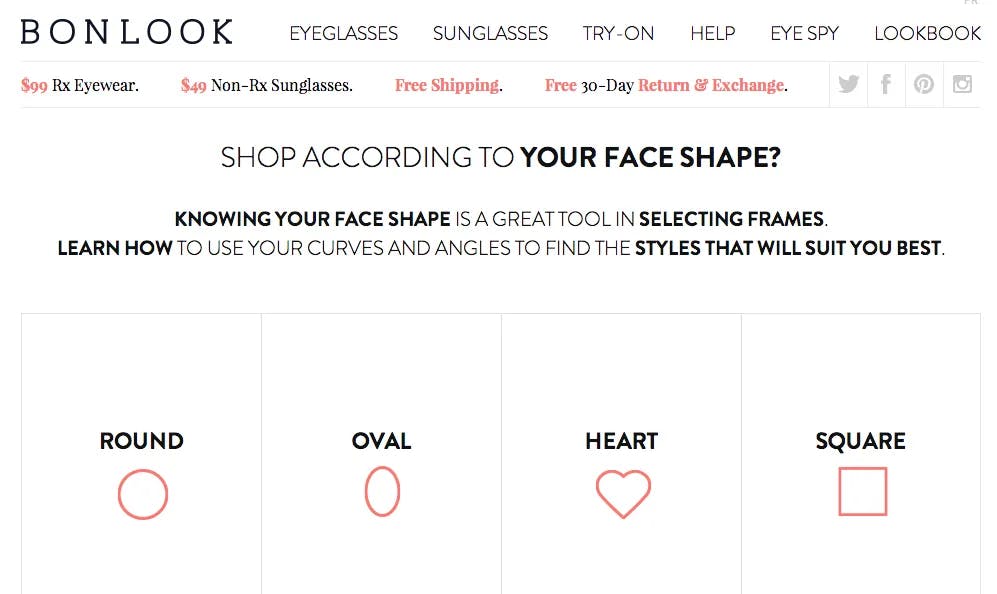 Discounts and special offers are an essential part of the online shopping experience. Online shoppers have come to expect discounts, so it is advisable to group your offers and discounts together and make it easy for users to find the best deals on your site. This can be achieved through a highlighted sale or discounts tab in the category menu or a dedicated offers page, as demonstrated by the lingerie site Prettysecrets.
Product Badging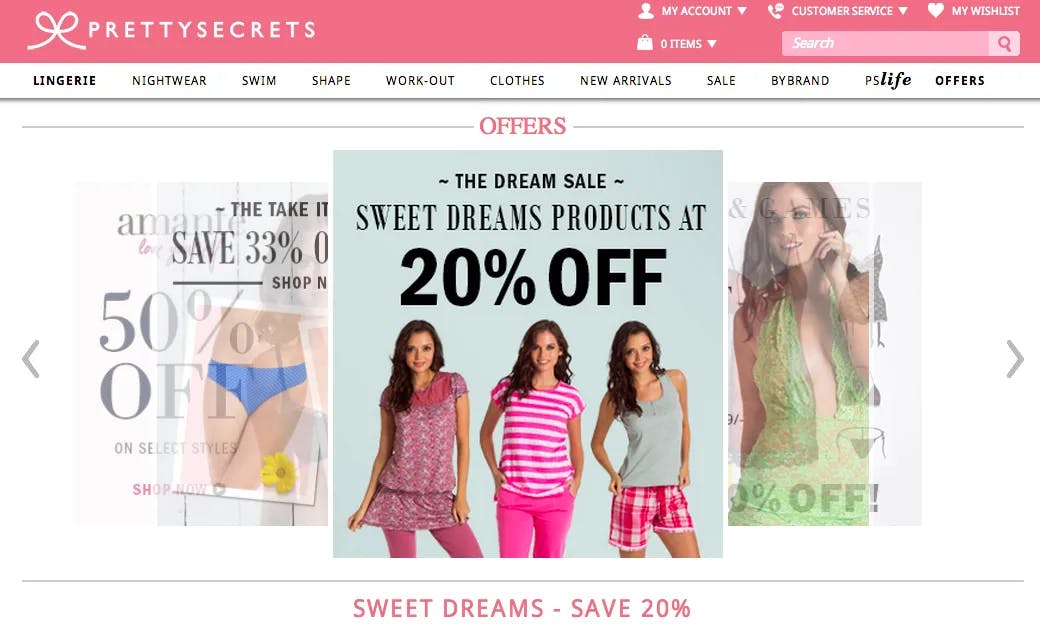 Drawing attention to specific products on category pages is an excellent way to guide visitors to featured, top-selling, or new products, as well as low-stock items, to create a sense of urgency. American retailer Modcloth, specializing in vintage clothing, effectively employs this technique to showcase its highly-rated products.
Highlight trust signals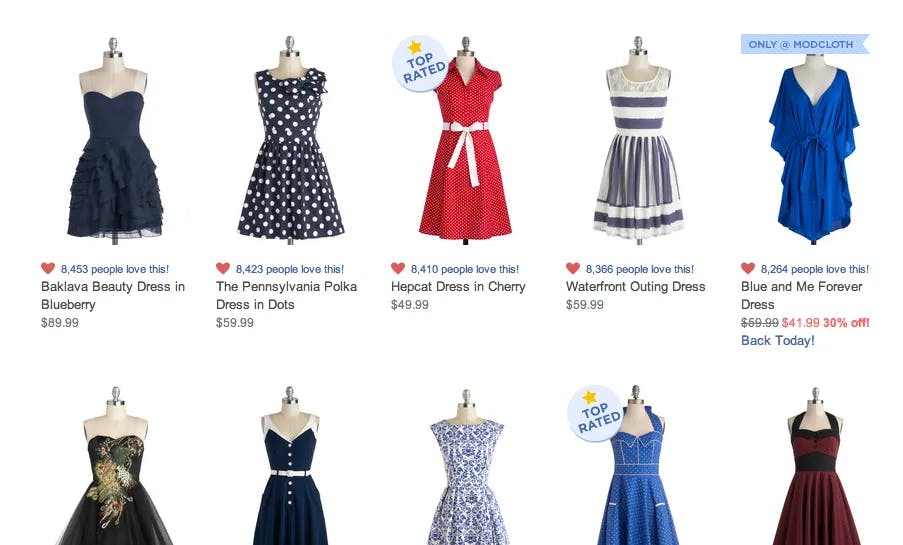 First-time shoppers often seek out key trust signals before making a purchase. It is essential to the group and prominently displays important information, such as the Shipping & Returns Policy, Security measures, Payment Methods, etc., on the homepage. Visitors generally expect to find this information on the homepage, typing in the footer or sidebar. These nine effective navigation techniques can enhance visitors' shopping experience. We would also love to hear about the methods that have been successful for you, and we'd also like to show you around Unbxd and have you explore the platform's capabilities. Book a demo to know more!
In conclusion, effective navigation is crucial for a successful eCommerce website. Various techniques can be used to enhance the shopping experience for visitors, such as a persistent category menu, faceted navigation, curated pages, social proof, lookbooks or product collections, visual cues, discounts, special offers, and highlighting specific products. By implementing these strategies, retailers can improve conversions and overall performance. In addition, it is also essential to consider the needs of first-time shoppers and provide key trust signals to instill confidence in their purchasing decision. By carefully considering these elements and implementing them effectively, an eCommerce website can be well-equipped to deliver a seamless and enjoyable shopping experience for its customers.