Introduction
Everyone is super thrilled as the holiday season is closely approaching. Due to this pandemic, we all forgot about in-store shopping and relied on online shopping. It is expected that 60% of customers shop online frequently compared to the pre-pandemic. So it's time for the stores to be ready to grab a vast customer base on their site this holiday season.
Furthermore, all eCommerce stores need to enhance customer experience through several strategies that make the purchasing site visually appealing, provide varied buying options, detailed product descriptions, grand discount schemes, more accessible checkout systems, etc.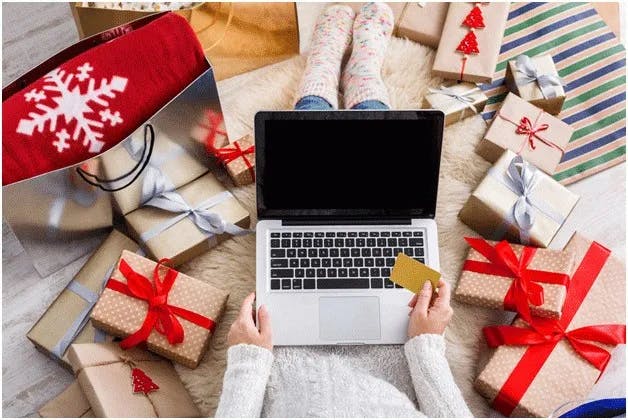 Why is it important for eCommerce stores?
Here are the statistics that explain why an eCommerce store needs to make unique makeovers and get ready to attract customers to their site and increase sales:
These numbers prove that the dependency on the online market will increase drastically.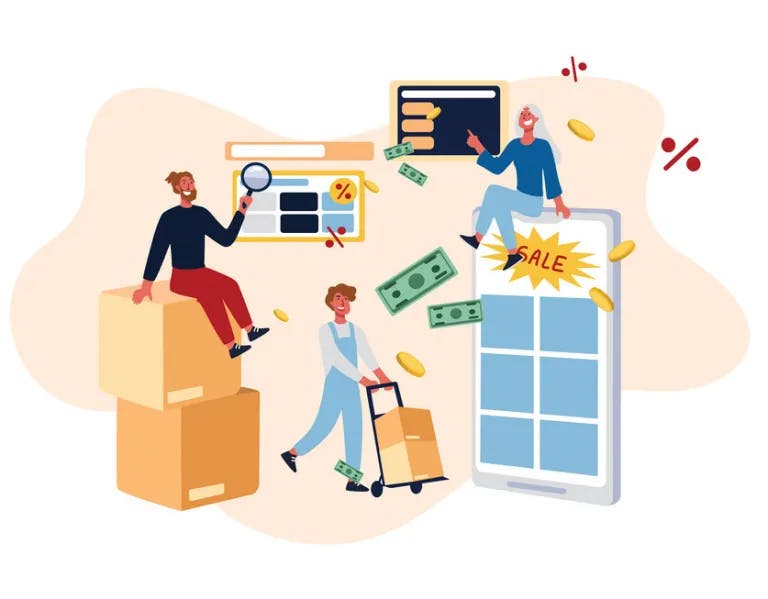 Where do eCommerce sites fail?
The holiday season is one big event where eCommerce stores can stand ahead of competitors, prove their worth, and build their brands. But most of the brands fail to do so. Here are the top few reasons for their failure:
Underestimating the order load
Inability to cater to a unique set of audiences
Not planning strategies in advance
Not attracting customers through discounts, surprises, gifts, and boilers
Improper navigation to find the holiday-specific sale item
Top 10 strategy tips for eCommerce brands for the holiday season
When you realize that your store needs revamping for the upcoming holidays season, here are the top 10 strategies that you must consider for the revamp:
1.     Design a content strategy well ahead of the holiday season
While everyone keeps waiting for the holiday season and sales, it's time for you to plan your content strategy for your promotional season. The best time to plan your holiday campaigns is now, not tomorrow or later. Here are the points you need to consider designing your strategy:
The type of content you must post
Social media channels you want to target
Develop visuals that attract shoppers' attention
Subtle approach by creating early discount codes
The frequency of emails or posts to increase the serotonin cells of your audience
2.     Evaluate your last holiday campaign
This helps you determine what strategies worked best to attract attention and increase sales in your last holiday campaign. You can optimize and invest in ideas that worked best and cut down on ideas that didn't go well. Then, apply the lessons learned from previous campaigns to transform and evolve your eCommerce strategy.
3.     Prepare well for handling all the order load
Do every possible beta testing to upgrade your servers to handle the entire data load. As you expect the sales to increase drastically, be prepared to create the best shopping experience without any page crashes in between. Create custom landing pages with discount visuals for shoppers who visit for holiday shopping. For regular customers who aren't concerned about the holiday campaign but visit for everyday needs, highlight the products they regularly buy.

4. Personalized info and relevant details
Customers feel wanted and acknowledged when they receive personalized messages from brands. 85% of customers admit they are more likely to buy from brands when they receive personalized ones. Products with relevant reviews, videos, text, and descriptions are more likely to sell.
5. Emphasize quality
Customers are willing to pay a little more for a product with high-quality ingredients, materials, and design. They trust in an online context when it is hard to determine the quality of the product page. Include the highlights of a product that makes your product outstanding and distinguished.
6. Brainstorm holiday-related discounts, coupons, and surprises
Customers often seek deals and discounts while shopping during the holiday season. Statistics show that 45% of the customers searched for an online sale for Christmas, and 41% of customers used a holiday discount for purchases. It is essential to design your coupons so that they are more likely to be found by a shopper searching on the internet.
7. Discounts for loyal customers
When offering personalized content to your customers, ensure to channel your dedicated customer list to make them feel valuable and retain them for a long time. Loyal customers would definitely like a special discount on holiday items.
8. Easier checkout
Customers feel frustrated when the discount coupon involves so many terms and conditions. Offer a pleasant holiday buying experience by creating a seamless process to add and order a product with discount coupons.
9. Monitor your site analytics
You need to frequently check how your website performs and how many visitors it handles in a single day. Monitor the loading page speed and take necessary steps if required to avoid losing customers during the holiday season.
10. Awesome customer service
Though you have a well-organized holiday strategy, your customers may experience a few problems while trying to buy a product. Hence, you must have effective live chat services to promptly resolve customers' queries and enable them to purchase the product without losing them.
Unbxd PIM tool for the eCommerce industry
Unbxd PIM helps eCommerce stores to enhance their sales and customer experience by distributing qualitative product content to retailers, marketplaces, and aggregators. The Unbxd PIM tool delivers speed and agility to eCommerce brands, owners, and retailers to distribute their products to various websites and marketplaces.
Summary
As the holiday season approaches, shoppers keep waiting for surprises, discounts, and great shopping experiences.
eCommerce stores must focus on revamping their shopping sites for the holiday season to design strategies to attract shoppers and meet their needs.
eCommerce stores fail to win the holiday season in certain areas, such as being unable to deliver customers' expectations, underestimating the order load, improper navigation to search and buy a product, and so on.
Unbxd PIM tool helps eCommerce stores to enhance their sales and delivers speed and agility to eCommerce brands.
Unbxd PIM empowers your digital shelf with the easy import of product information, manage, optimize and enrich product content at scale. Reach out to us for a free demo!