What is Visual Autosuggest?
Visual autosuggest incorporates product thumbnails with images and prices within the autosuggest dropdown.
It's a brilliant way to help visitors reach the desired product directly from the search box. Visual autosuggest is often used to show popular, best-selling, or featured products, which results in higher-than-average clickthrough rates.
How can Visual Autosuggest Help You Increase Clickthroughs and Conversions?
Visual autosuggest helps eCommerce sites maximize their autosuggest and offers a visual search experience. Let's take a closer look at the benefits of implementing visual autocomplete.
1. Shows popular products
Visual autosuggest shows popular, best-selling products for the particular search query, evoking their interest and prompting them to click.
 2. Fewer clicks to reach the product page
Visitors can skip the search results page and go directly to the product page, resulting in faster conversions. It also saves a significant amount of time spent narrowing down products by showing them top products.
3. Encourages customers to engage
Visual autosuggest works well with visitors as it offers rich, visible thumbnails that prompt them to click. This is an intelligent way to move visitors along their purchase journey.
Who's Doing it Right – The Best Visual Autosuggest Examples
I was surprised to find that many popular eCommerce sites like Asos, Best Buy, and Zappos are not using visual autosuggest search given their benefits.
I did, however, find some fantastic examples of sites using visual autosuggest.
1. Flipkart does a clean implementation of visual autosuggest. It opts for showing the image, product title, and price and offers only two products to avoid confusing customers with too many options.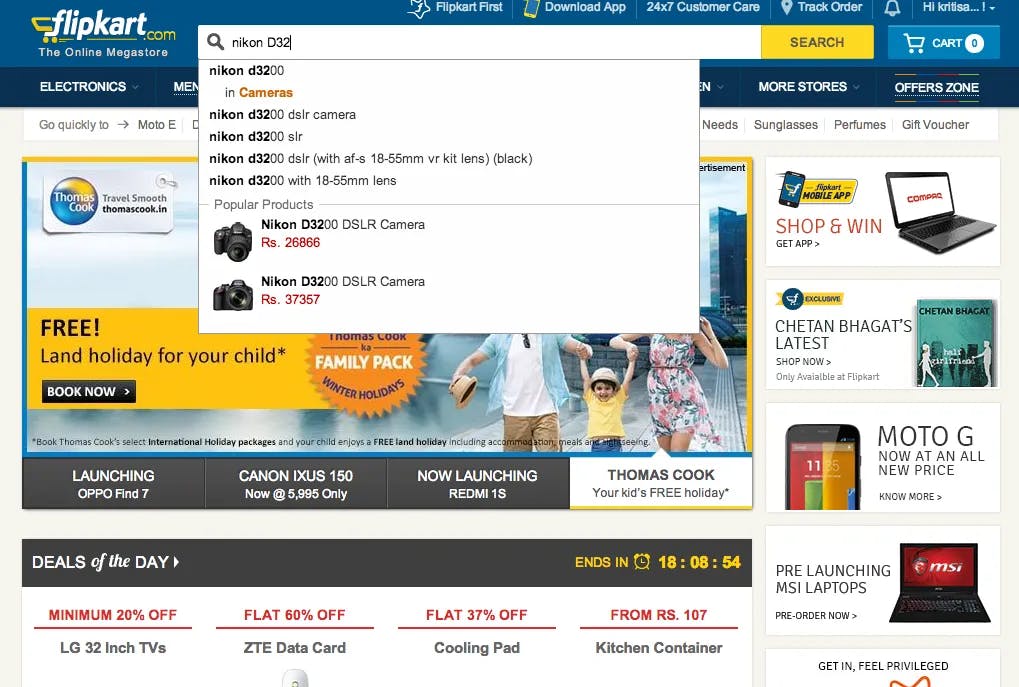 2. Big basket, an online grocery retailer in India, has an exceptional visual autosuggest. It suggests products visually in the autosuggest drop-down and allows visitors to add products to the cart from within the dropdown itself. It also provides necessary information specific to products such as price and quantity to change the amount as well.
Their autosuggest is both ingenious and relevant to their vertical as grocery shoppers are usually aware of what they want to buy and instantly add products to their cart.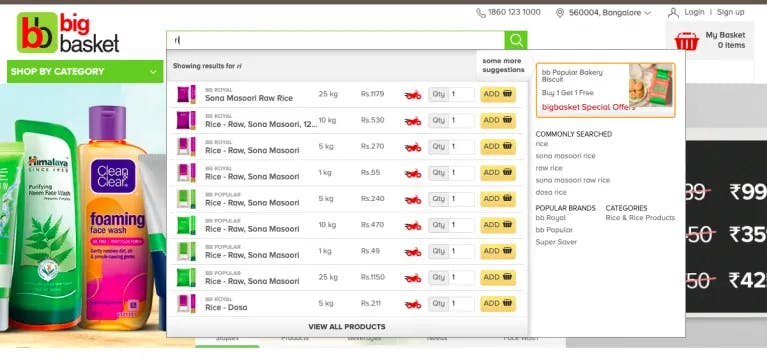 3. Ali's organic & garden supply store shows a range of organic variations for a particular product in their visual autosuggest. Since organic variations may be unknown to visitors, their autosuggest serves to show the variations within the dropdown and helps visitors navigate to product alternatives.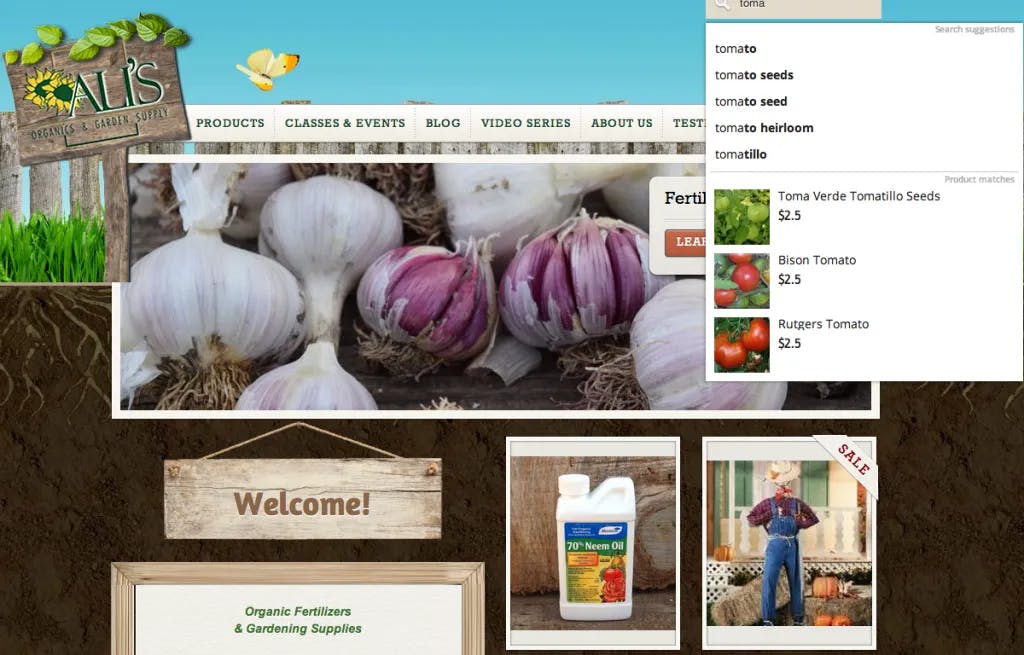 4. The consumer electronics giant, Apple, uses visual autosuggest to show product models and Apps.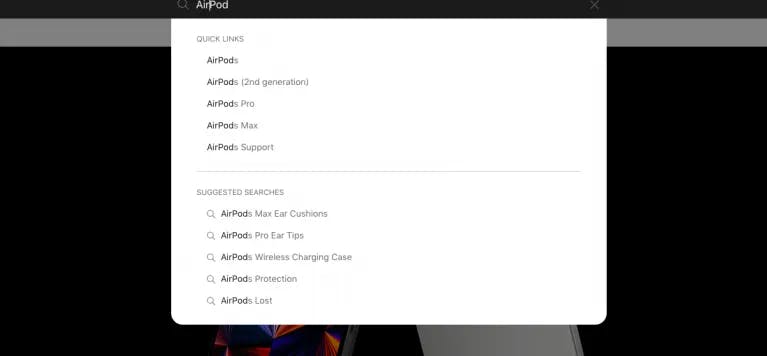 5. Audio Shop, an online musical instrument shop, shows visually attractive and high-quality thumbnail images in its autosuggest to attract visitors, prompting them to make a purchase.
It displays simple information such as product title, product type, and price that helps visitors select the products right from the autosuggest.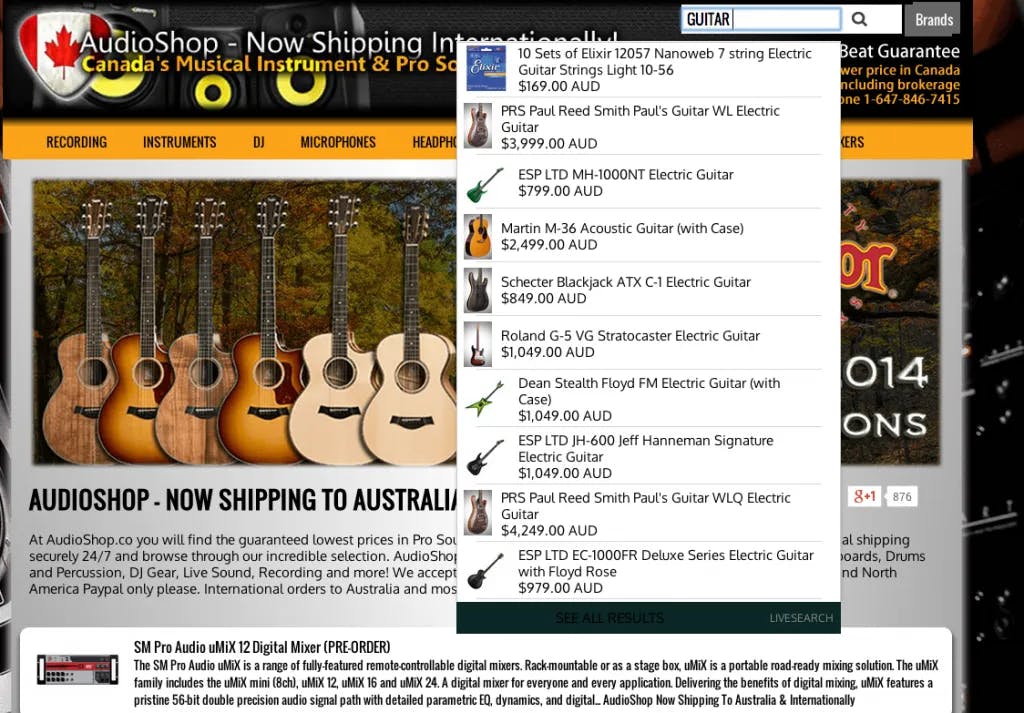 6. Though Shoe Me Gorgeous, a Sydney-based exotic shoe store, has an indistinguishable search box (on the left), it uses its visual autosuggest pretty well. It shows discounted prices in the autosuggest, creating a sense of urgency and prompting visitors to buy instantly.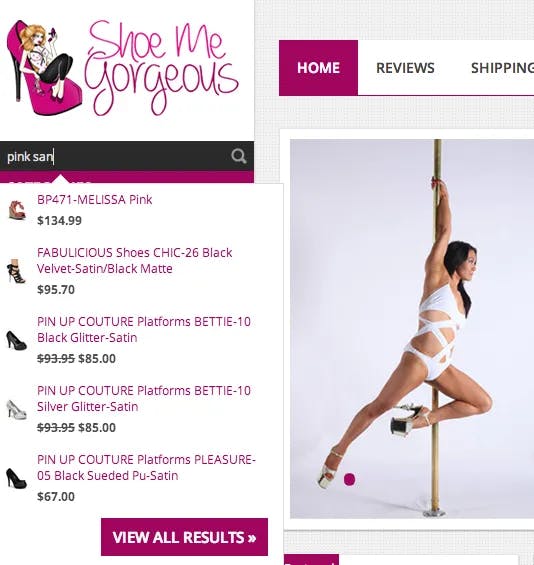 7. New Student Fortune, a site that helps visitors with online homework help, professional tutoring, etc., shows an extensive list of programs in its visual autosuggest. They make it easier for visitors to understand more about the products they suggest by giving a brief product description within the autosuggest. While this is not an ideal practice for autosuggest, it works well for them as the product description is necessary for visitors to select a particular course or report.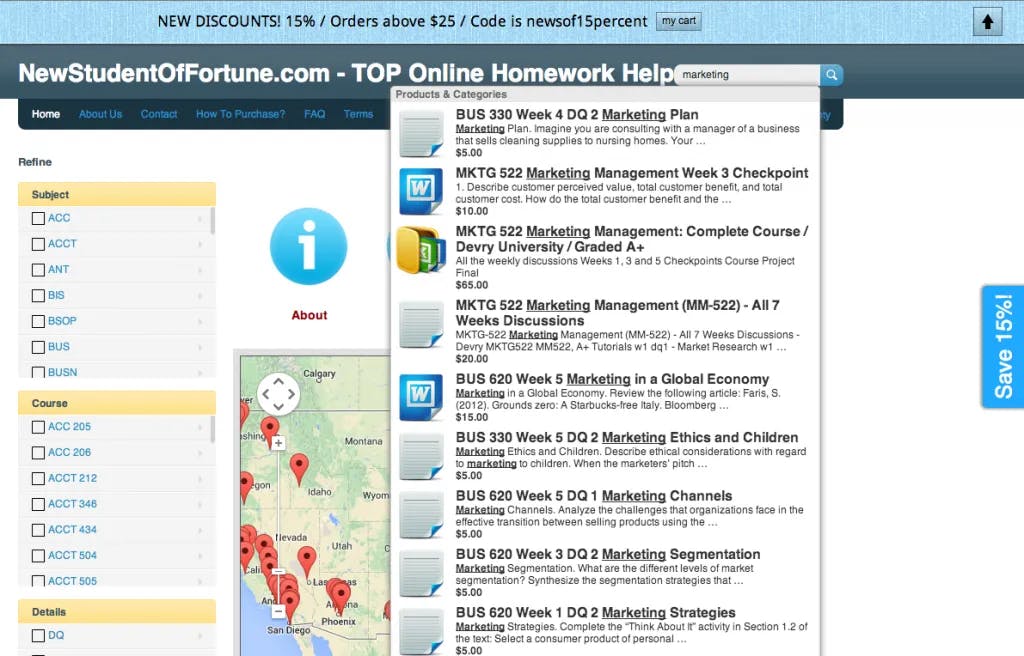 8. Table Play Games use visual autosuggest and show different games for a particular keyword. This is especially helpful when visitors are unsure of the product they want to purchase and look for options.
Table play games also show popular autosuggest searches, giving visitors an idea of what's trending in that category.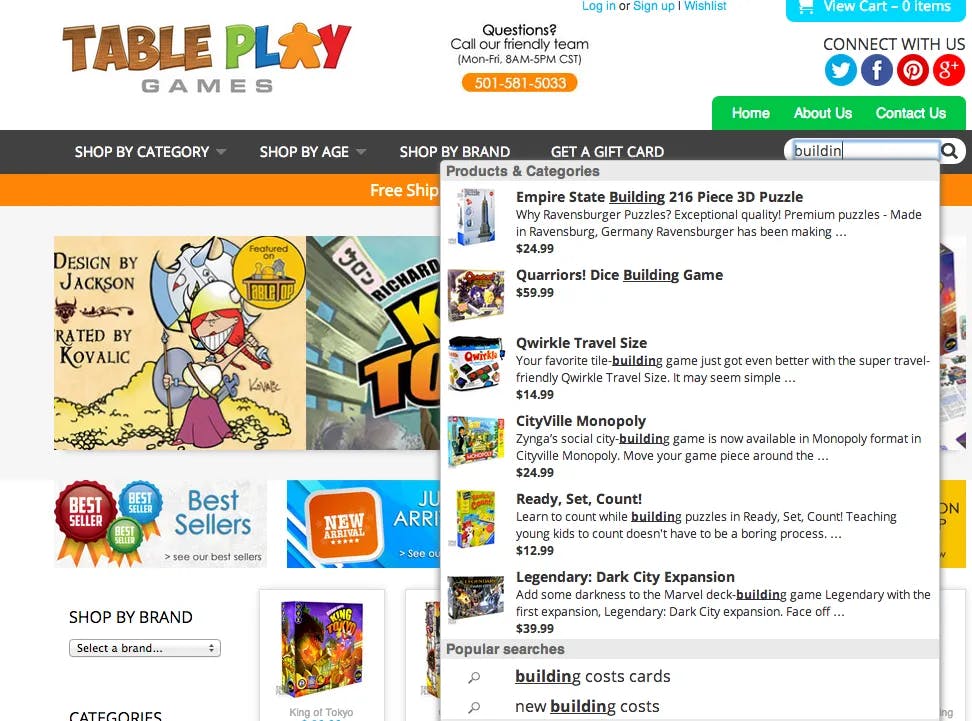 9. Adobe brilliantly uses a different call to action in the visual autosuggest, reducing the number of steps the visitor needs to go through before taking action. It makes sense for them to use a call-to-action like 'download free trial,' 'Buy now,' etc., as the visitors are sure of what they are looking for and can instantly be directed to the desired page.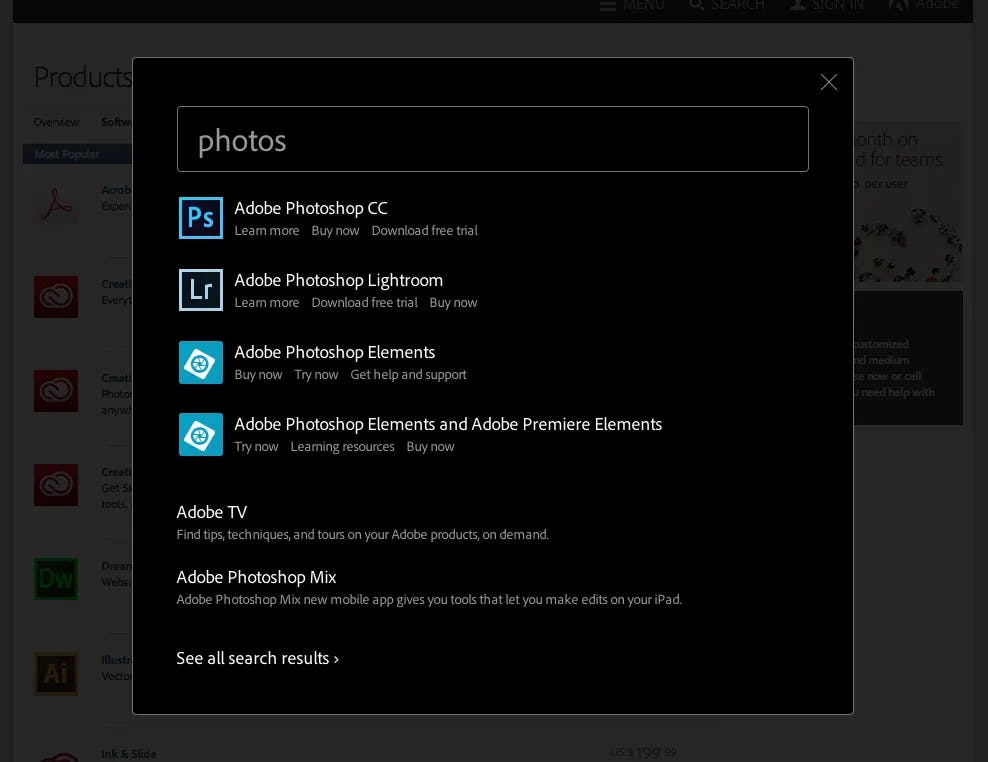 10. Lonely planet, the popular travel guide, has implemented autosuggest with attractive visual icons, showing broad-level categories like hotels, sights, etc., for a particular place.
For instance, searching "New York" will show you New York hotels, tours, activities, sights, etc., in the visual autosuggest. It simplifies the text with visible icons and requires no effort to grasp the information.
Conclusion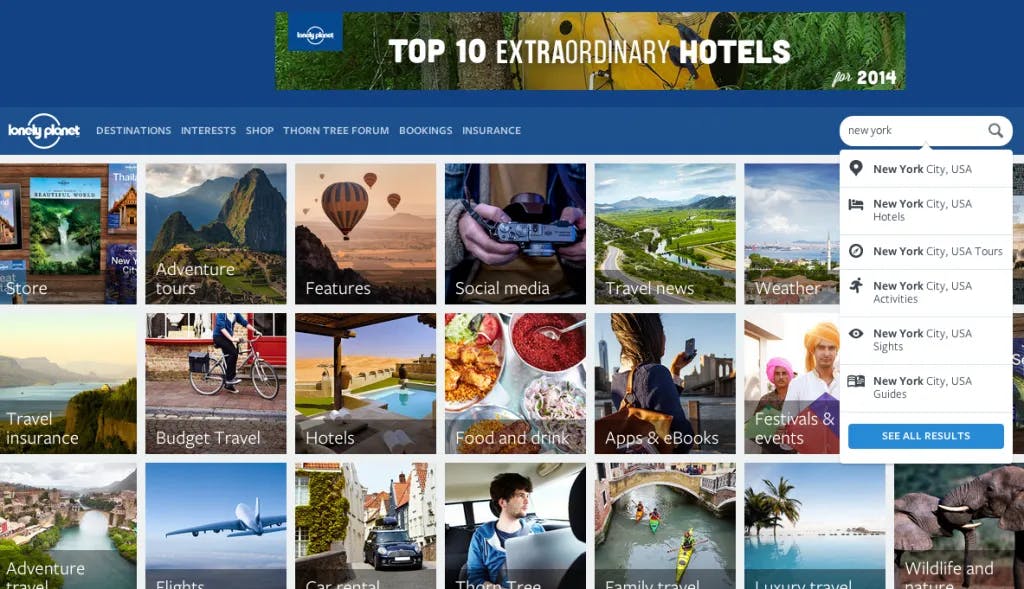 Using autosuggest to make your search faster and get relevant results will decrease your exit rate and increase your conversion rate. Undoubtedly, a better search experience results in higher customer satisfaction, a better user experience, and, ultimately, a higher average order value. We saw how different brands use visual autosuggest differently and make the most of it. So if you want to be the next big brand, get in touch with us. Our experts will help you realize your vision.