Measuring the success of the Holiday Season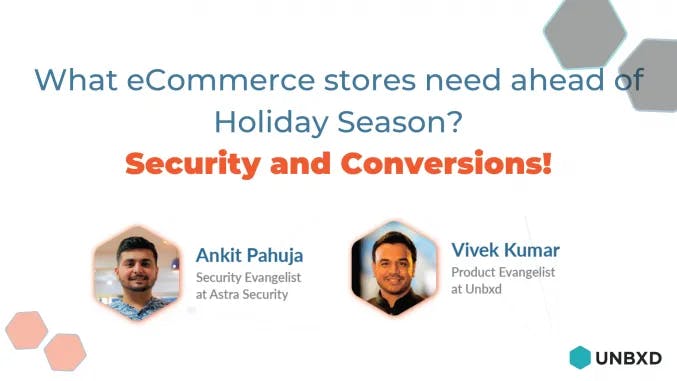 Once you have ensured that you are ready to delight your shoppers this holiday season – be wary of the metrics you will use to measure the success of the holiday season. You might come across a laundry list of vanity metrics available online – but they are useless if they do not really matter to your business. 
For your ease and simplicity, we studied the data from the past and holiday reports that we prepared for our customers and a few sample reports that they shared with us for a better understanding of their business – to put this list together:
Total Traffic
Traffic Source 
New vs. Repeat customers
Desktop vs. Mobile
Desktop Conversion vs. Mobile Conversion
AOV on Desktop vs. AOV on Mobile
Shopper Behavior – traffic, searches, transactions, and conversions happening across Search, Category pages, and Recommendations
Pages with higher bounce rate
Top-performing product queries
Product queries with zero results
These key metrics can help you fix what might be broken on your website during the holiday season and prevent any further revenue loss. But these metrics can vary from organization to organization depending on the business requirements.
Wrapping up – Short Term vs Long Term
"This holiday season will be unlike any holiday season I think any of us have ever seen before." Levi Strauss & Co. CEO Chip Bergh was found quoting CNBC. Walmart and Target have decided to sell online solely during Thanksgiving this year. There is undoubtedly a surge anticipated in online traffic and sales by nearly 25%-35% (according to a report published by Deloitte)
What all the brands are doing right now is to Be Holiday Ready for this season. But with the aforementioned trends and what that means for eCommerce stores – we believe that many of these trends and fixes will last more than just the Holiday Season of 2020 running into 2021!
You and other eCommerce stores can leverage some of these fixes quickly to fix for the imminent times, but it's time to think about the long-term consequences of the pandemic and its impact on shopping behavior worldwide. 
Why only enjoy a one-day jackpot and not have these smashing shoppers from the holiday season keep coming back to you repeatedly!?
Building seamless Digital Commerce experiences is no more a thing for tomorrow. It is something that many online retailers need to consider today. You cannot afford not to be able to showcase the products the shoppers are more likely to buy! You cannot afford not to be able to deliver a personalized shopping experience! You need to ensure that each search a shopper makes on your website has a relevant product mapped to it. Because if not you, someone else will do that for your shopper. You can have each piece right but let us not forget that each shopping journey begins with product discovery and selection!
Building the retail stores of the future!
Holiday Season 2020 will be that milestone in the history of eCommerce, which was supposed to be arriving 5 years from now! No wonder holidays are already here! XoXoXo! 
With more shoppers switching online to make purchases and beyond just the holiday season, online retailers need to devise a digital strategy that can quickly and efficiently cater to the rapidly changing retail landscape!
From understanding shopper behavior and buying patterns, self-optimizing algorithms that can understand shopper queries and intent, enabling voice and visual search capabilities, identifying fraudulent transactions and online thefts, automating customer conversations, and support service to answering customer queries – AI and ML are going to play a pivotal role in shaping up the retail stores of the future!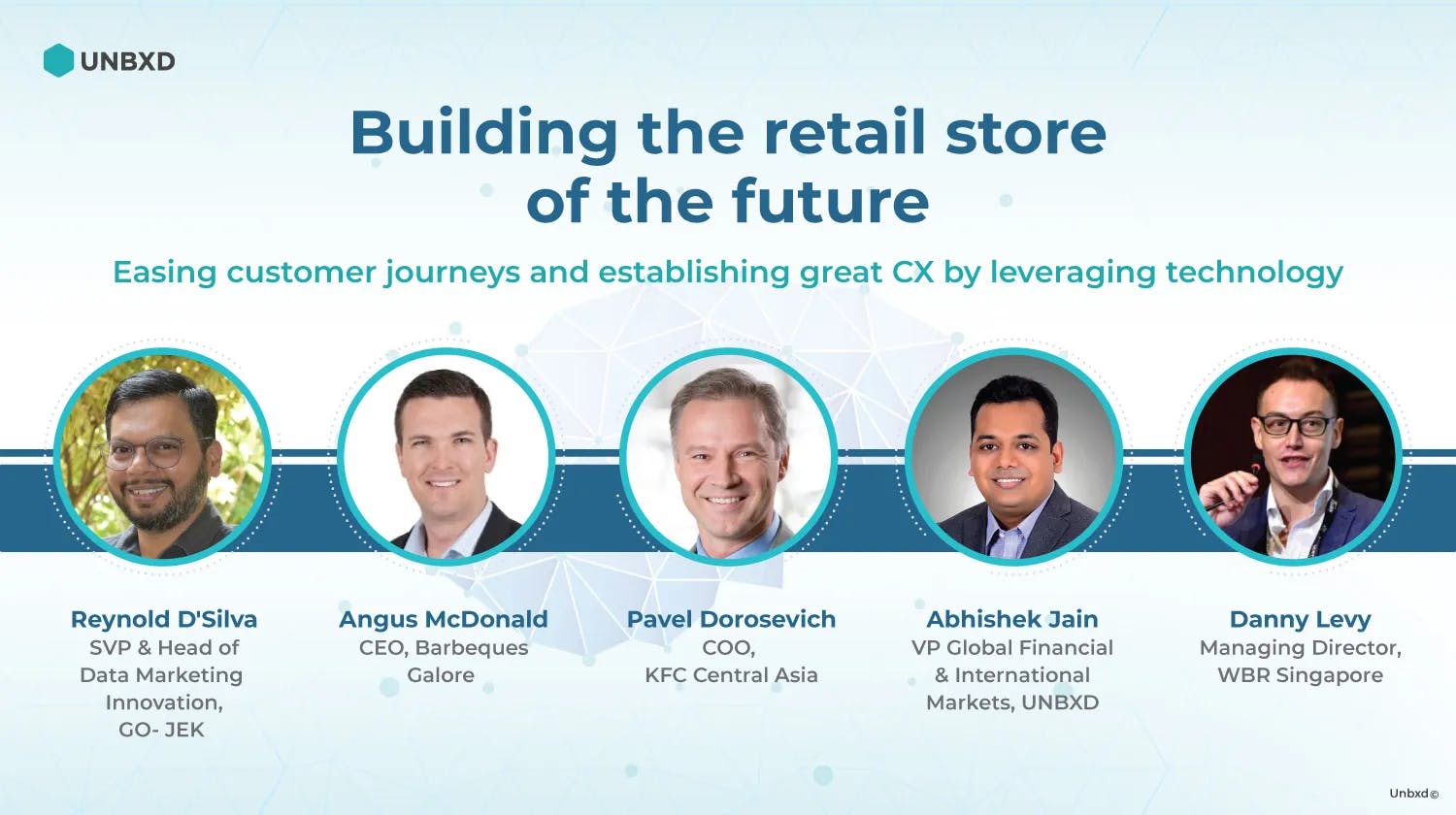 Watch this panel talk where KFC, Go-Jek, Barbeque Galore, and Unbxd discuss Building the Retail Store of the Future.
When you are done handling the frenzy of holidays 2020 (laughs), feel free to come back and explore how Unbxd can enable a relevant, intelligent and personalized AI-powered site search for your online store and shape the digital commerce experience for your shoppers (for the long term) and help you build your Retail Store of the Future! Else you can request a demo right away!
Happy Holidays!
#unboxhigherconversions #unboxhappiness with Unbxd!