Stemming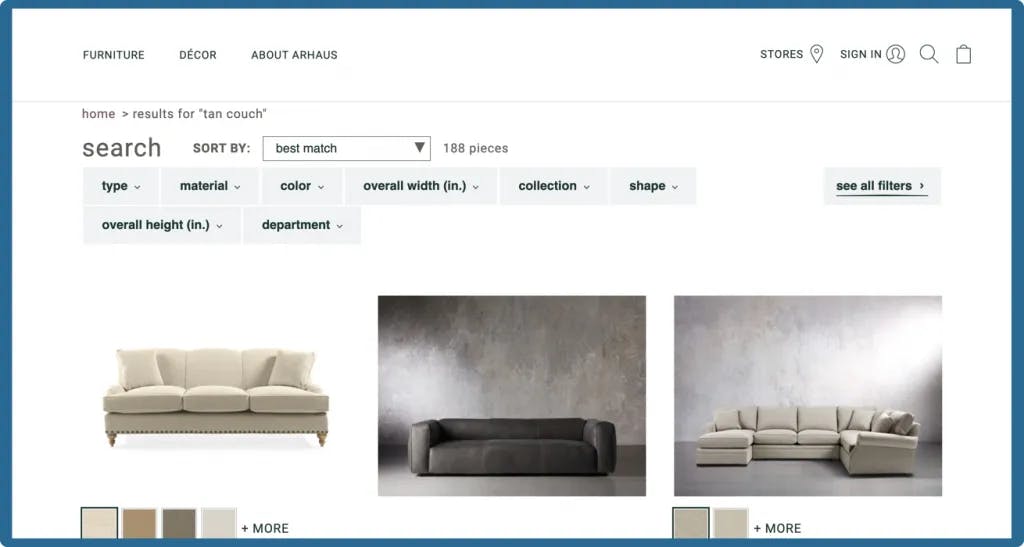 Unbxd recommends you stem common search keywords and phrases to their root or base unit. For instance, queries like 'Running shoes' and 'Runners shoes' will provide the same search results if 'Running' and 'Runners' are stemmed to 'Run.'
Synonyms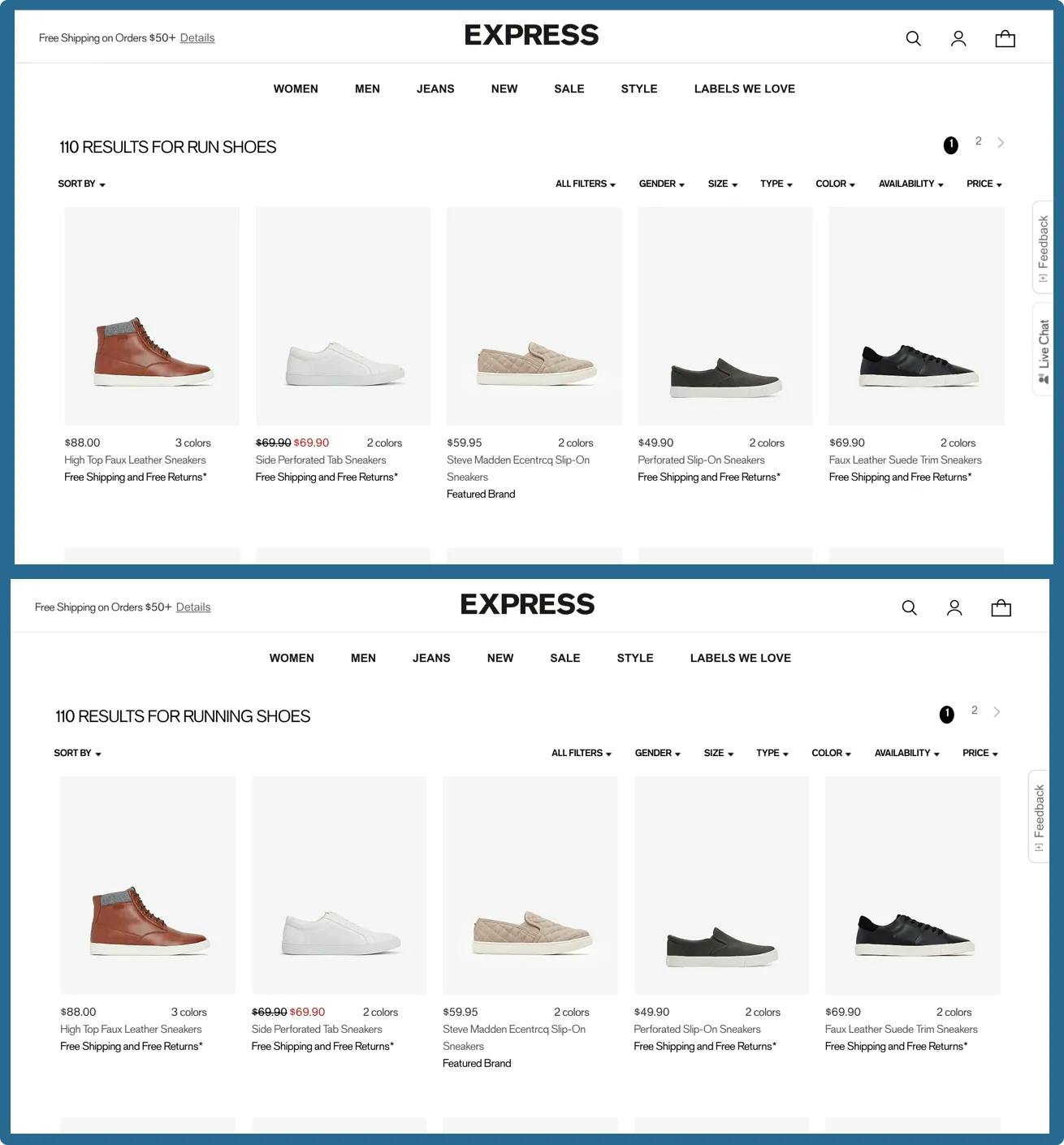 With a growing list of synonyms for different verticals, Unbxd allows your store to hit the road running. Our comprehensive list of synonyms helps your shopper find the product they need no matter how they search for it.

Exclude Terms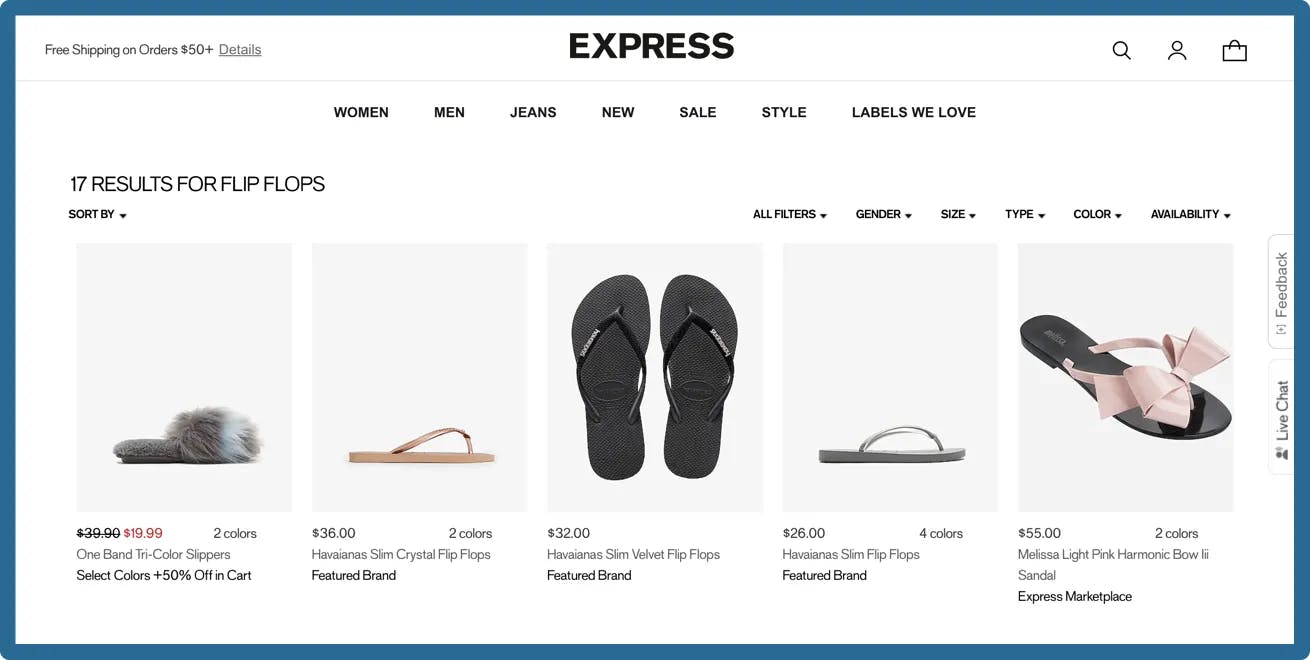 As a merchandiser, you'd like to exclude products that may have the same keywords searched for but aren't what the shopper intended to see. Unbxd allows you to create a library of keywords or phrases you don't want to be displayed interchangeably. For instance, queries like 'Dress Shirt' may also display 'Shirtdress,' which is not the same product category and does not meet the shopper's intent. Unbxd allows you to insert 'Shirt Dress' as an 'Exclude Term' so that results for 'Dress Shirt' won't display 'Shirt Dress.'
Mandatory Terms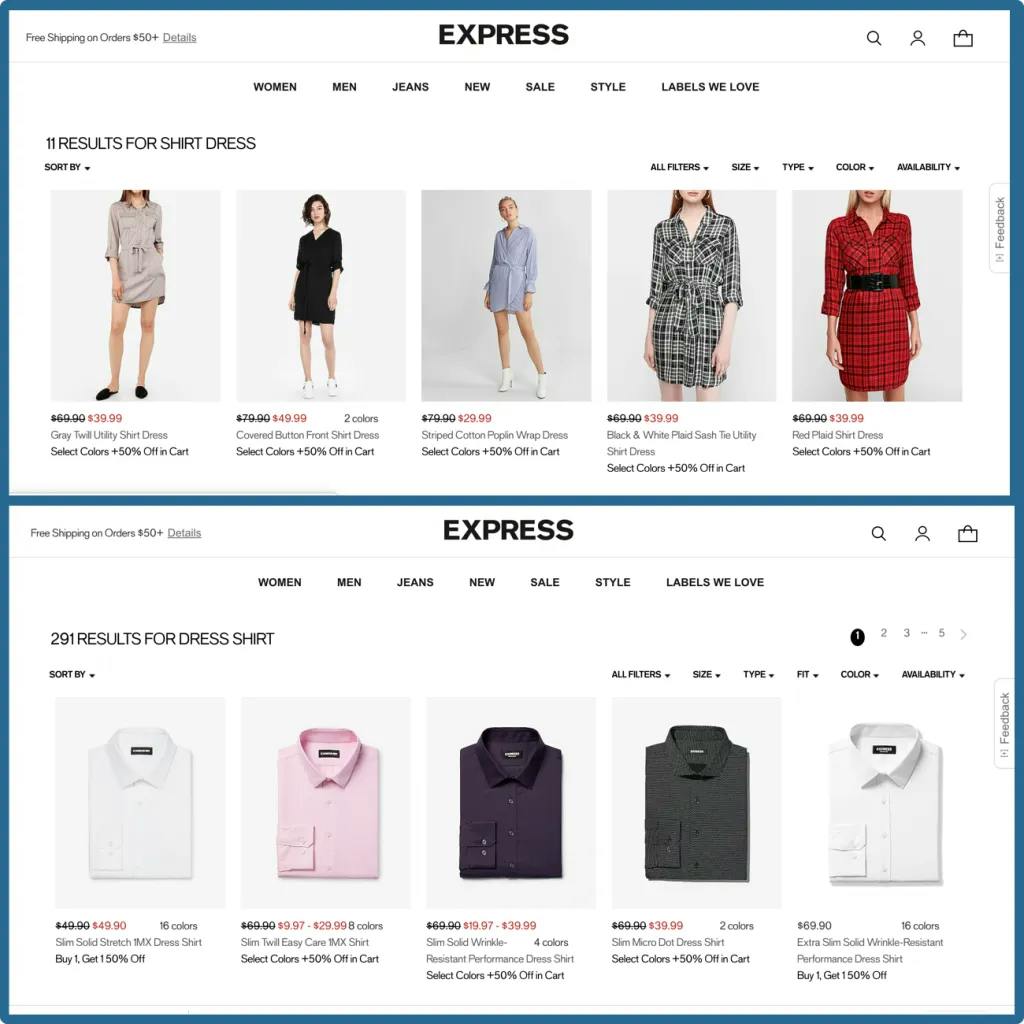 Mandatory terms work on a similar Tokenization and Named Entity Recognition principle, where your search engine recognizes the most important keyword or phrase in a query and displays results from the relevant category. For instance, queries like 'Jumpsuit Dresses' will give results with the keyword 'Jumpsuit' within the product title or description.
Products by Popularity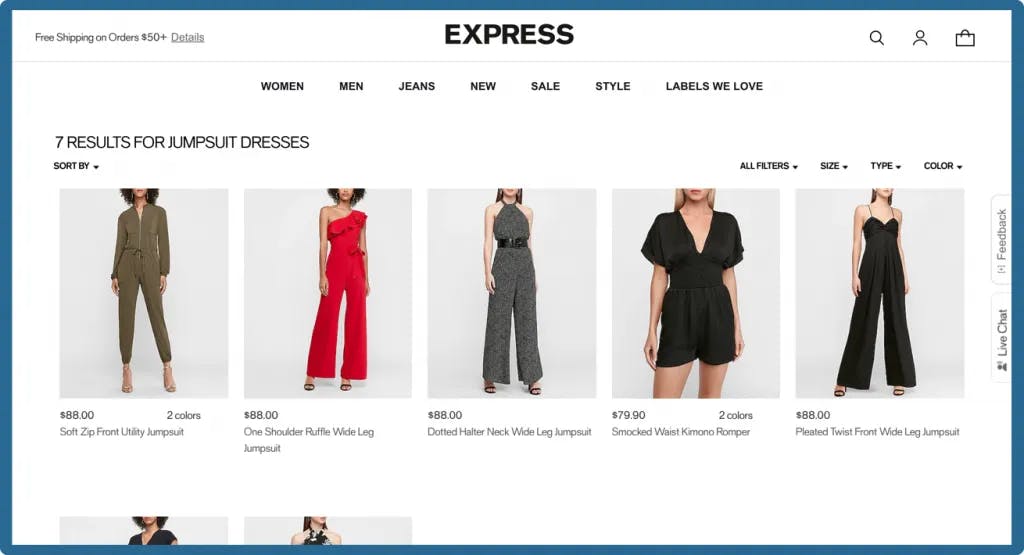 Unbxd allows you to promote popular products in the category your shoppers are browsing. Clickstream insights reveal the number of times a product has been clicked on, added to the cart, and purchased in the last 30 days. These statistics allow merchandisers to create campaigns that boost your product's findability and enhance search relevance, which we will discuss in a future blog post.
Ranking Fields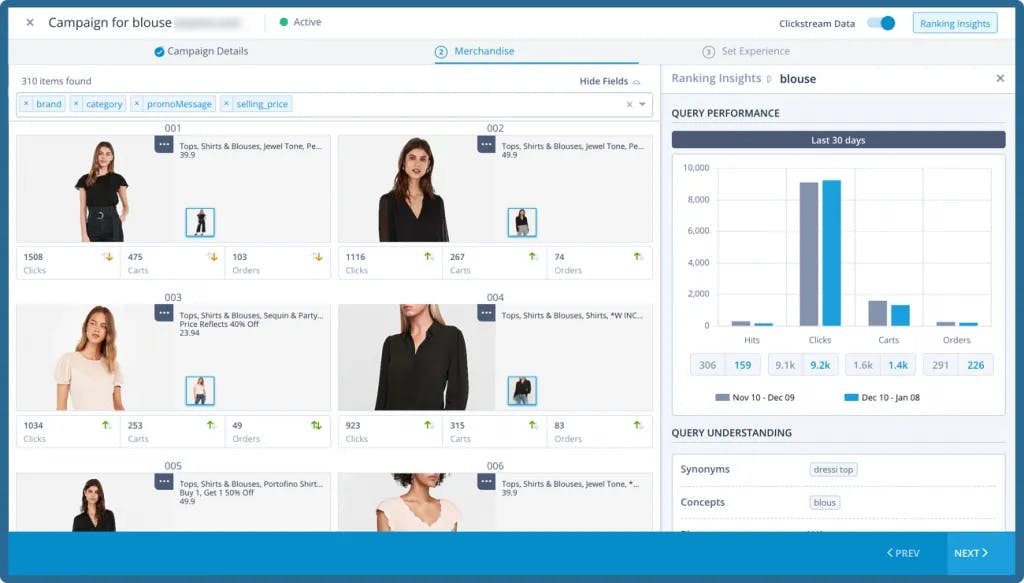 Once fields are assigned as 'searchable,' Unbxd recommends indexing fields by their 'weight' or 'relevancy.' For instance, the 'Title' field is ranked 'HIGH' since shoppers often search for a keyword or phrase within the title. Similarly, 'productType' or 'level' will be ranked 'NORMAL,' while 'color' will be ranked 'LOW.'

User Behavior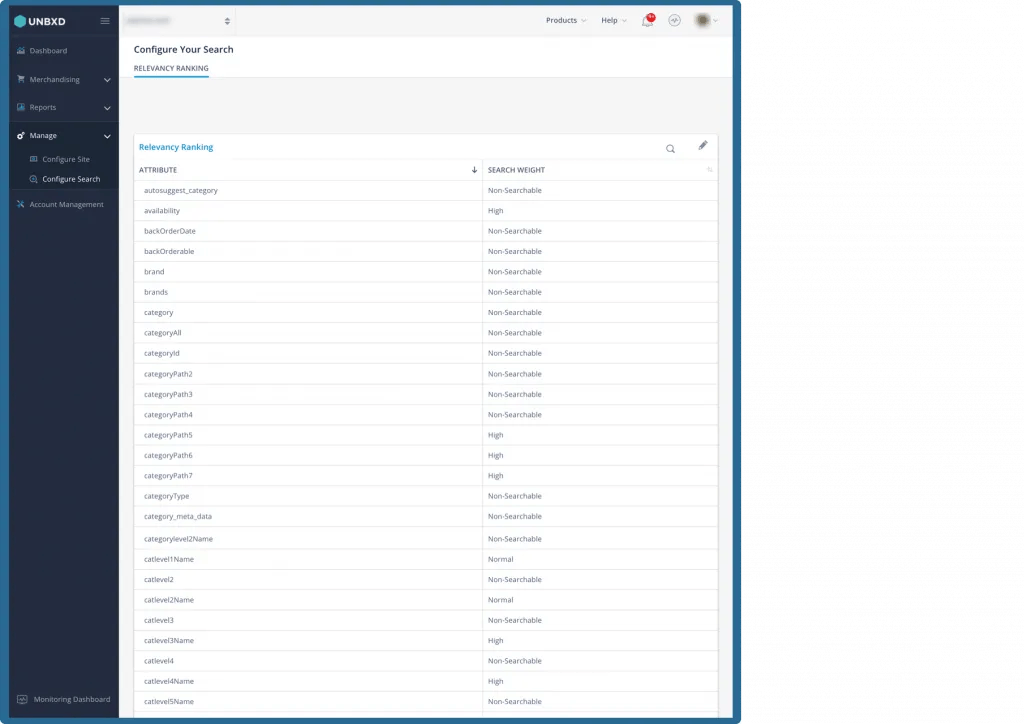 The inbuilt User behavior engine allows Unbxd to track, collect, and analyze how shoppers interact within your store. Data from Clickstream and ranking Insights help you plan careful campaigns that boost your product's findability and revenue. 
Apart from this, Unbxd allows you to rank relevant products higher using the Boost/Bury feature within the Unbxd Console.
Conclusion
The above use cases are just instances most commonly used by the customers who come to us to fix their relevancy. These show how vital is relevant search results to eCommerce.

We do much more than just this to ensure that no shopper returns from your website with zero or irrelevant products found. If your shopper leaves your store because of a poor experience, they never return. We understand how you want to create a seamless shopping experience for all your shoppers, where searching for the right product doesn't take moving heaven and earth.
Discover Unbxd's Site Search Solution. Book a demo!