PIM in Product Experience Management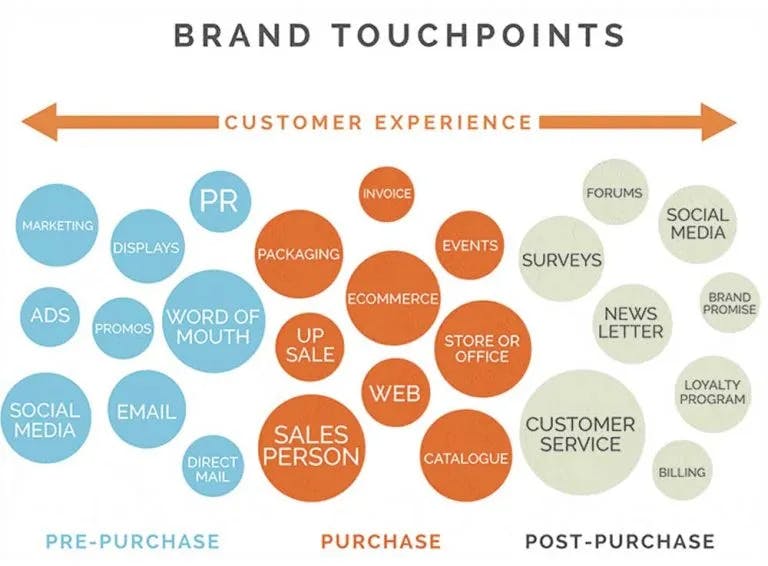 PIM ((Product Information Management)) is a crucial component required to enable the practice of PxM, as it focuses on the content portion of the product experience. PIM is 'what' you use as a platform to describe your products, goods, and services. PxM is 'how' you stage a product experience.
PIM is a tool that automates the manual, boring, tedious, and repetitive tasks involved in gathering, standardizing, enriching, and distributing product content. Globally, eCommerce stores are leveraging Unbxd's AI-powered technology to centralize, curate, and syndicate product information.
Consistent and accurate product information in a PIM application is key to delivering an excellent buyer experience and is the foundation of a transformed product experience. PxM is the process of integrating data from customer touchpoints, including contextual data so that shoppers get the right information at the right time when making a purchasing decision.
Learn about the journey of PIM to PxM here.
Boost collaboration and productivity with a robust PxM
For eCommerce today, great customer experience is absolutely essential and the core element that lets you win the competition in the retail industry. Many retailers are jumping on the bandwagon of implementing a robust PIM platform and PxM system to offer great customer and product experiences, thus providing a single source of truth for product information and information in context. It helps boost customer conversions, brand loyalty, and increased market share.
Marketing and sales aren't the only teams that benefit from PxM. A central content hub allows you to streamline workflows, collaboration, and productivity of several internal teams in the company.
Unbxd offers an AI-powered product discovery suite built upon a contextually relevant site search solution that allows shoppers to find products they are most likely to buy, faster and efficiently. See the impact Unbxd makes on eCommerce companies here.
Benefits of using a Product Experience Portal (PXP) for in-house operations
As your business evolves, you will have massive amounts of data and media assets from multiple sources. The data is usually stored, monitored, and updated by individual departments and teams. How do you get a consolidated view of your product data in your organization? How do you collaborate seamlessly between various sources? The solution is to have a centralized content hub – a master record of your product information.
An advanced and robust Product Experience Portal (PXP) gives you a 360-degree view of your product information and assets in the organization and seamless collaboration between several sources with less complexity. PxM is crucial because of the following:
●      Manage content quality and accuracy
Content is the core of PxM. Without detailed product descriptions, products are neither accessible by search engines nor found by customers, leading to reduced sales and profits.
PxM ensures that all products have a detailed and accurate description before publishing to let customers easily find and learn about them through search keywords. In fact, 73% of customers are more likely to make a positive purchase decision if they watch a video description of the product.
●      Faster go-to-market
You will miss out on sales if your product is not available in the market at the right time – it's all about speed. Customers feel happy when their preferred brand brings a product to market before other brands.
A robust PxM solution enables you to quickly publish and update product catalogs when you launch a new product or enhance the existing product. It optimizes and streamlines workflows so that brands and retailers can quickly add new products or channels.
●      Meet customer expectations
Today's customers have varied options in their buying experience. Buyers can now access global marketplaces with a click. Hence, they expect accurate, relevant, and specific products and information.
PxM helps organizations provide personalized experiences across all channels and lets customers buy products through their desired methods.
How do internal teams benefit from a centralized content hub?
Every department in an organization – whether sales, marketing, or product development teams – require access to updated and high-quality product information and related media assets with a click. However, most internal teams do not have access to the PIM systems. It is impossible to find all the required and desired information on customer-facing channels. Stakeholders often need in-depth product information that is yet to be released.
An advanced and sound PXP provides a single source of truth for internal product information. Here, PxM is a self-evident extension to an existing PIM strategy. The advantages are:
Great product data quality
Faster go-to-market for your products
Efficient turnaround times
Increased collaboration between departments and teams
Enhanced productivity of internal teams
Contextualized information
Better user experience
Try Unbxd PIM and stop worrying about enriching product data, and focus more on online sales and revenue.
Summary
Product experience management (PxM) delivers product information in context to match the buying experience at every customer touchpoint.
PIM (Product Information Management) is 'what' you use to describe your products, goods, and services. PxM is 'how' you stage a product experience.
Apart from marketing and sales, every internal team requiring updated, high-quality product information benefits from PxM.
A robust PxM strategy meets customer expectations, enhances user experience, faster go-to-market, and manages data quality, apart from other benefits.