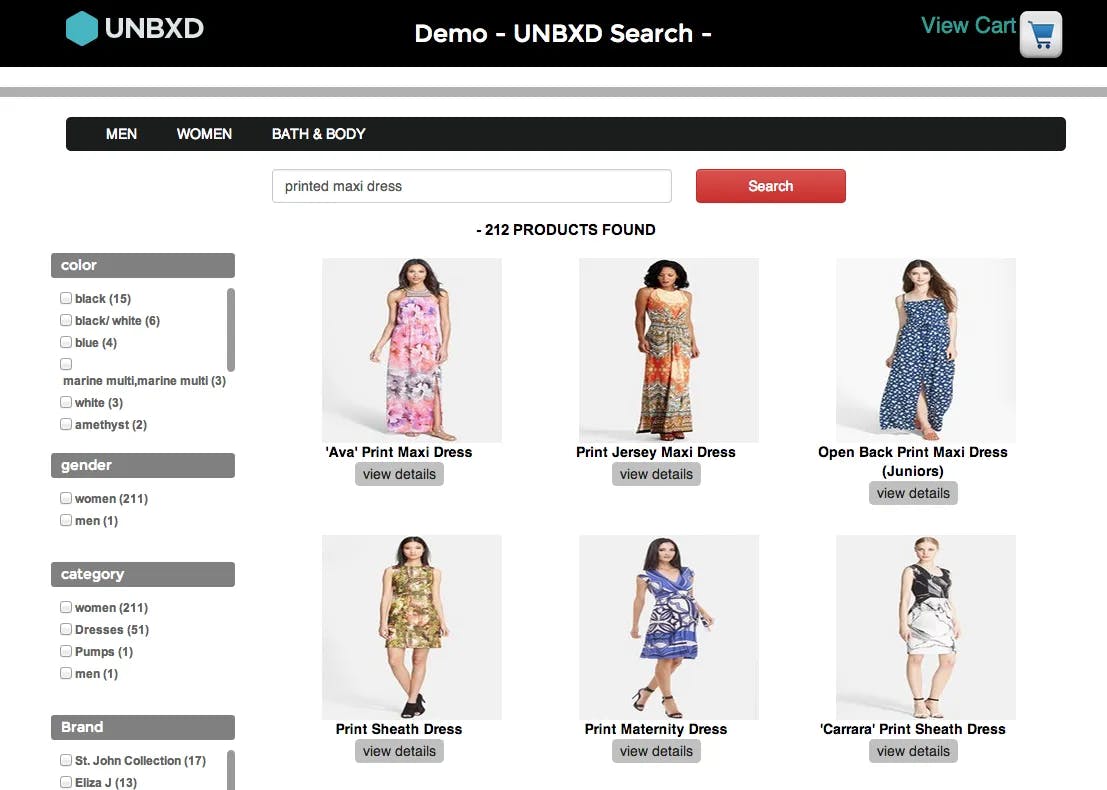 In the example above, even though the site contains only 3 maxi dresses (printed or otherwise), it still shows relevant results on the top and printed dresses after that. Powerful, Real-Time Merchandizing Controls Relevancy, though essential, can be a tricky affair, especially with ever-changing business needs. For example, your site search may be relevant but your merchandisers may need to promote high-margin products or products that have a large stock. Our merchandising dashboard makes this incredibly easy. It gives merchandisers a chance to set business rules to optimize search results, something that can be done to further improve relevancy for long-tail queries. For instance, we increased the relevancy of the long tail query, 'Cheap Dress Shoes' by adding a filtering rule to show only dress shows below $499. Now, this is something that any site search engine wouldn't be able to pick up (unless of course cheap is an attribute in the product data), making this a query that can be optimized using our merchandising controls.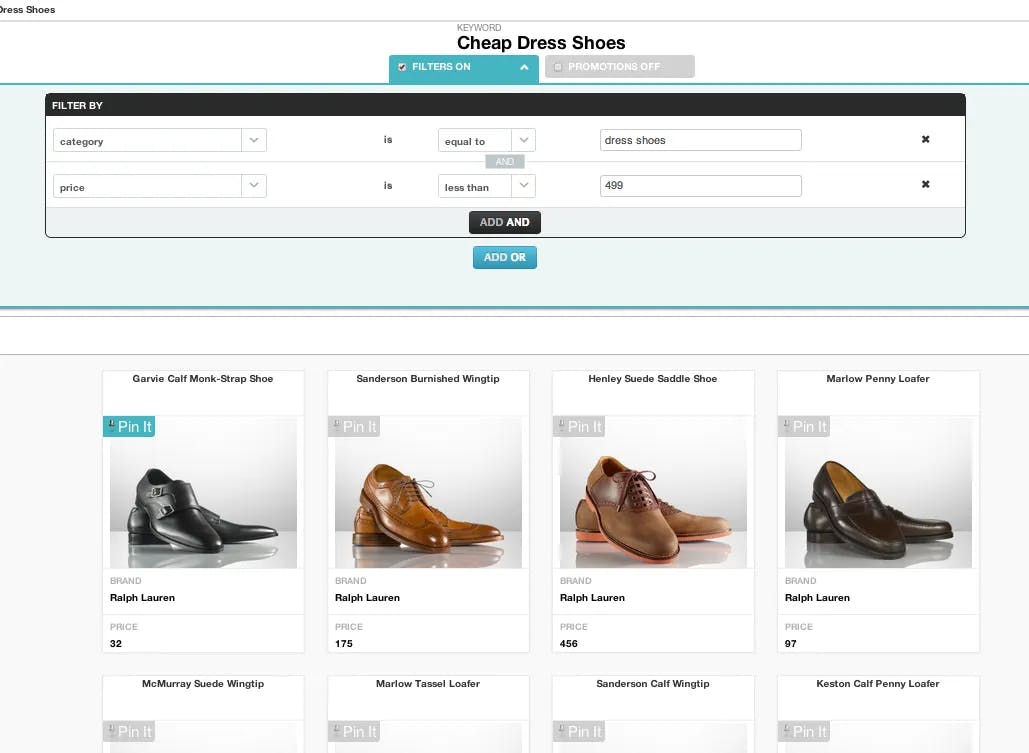 With merchandising controls, merchandisers can set filtering/sorting rules for search results, pin products to specific places, and boost products based on attributes like brand, color, profit margin, inventory status, and virtually any other attribute imaginable (yes, you can actually specify which attributes can be considered for merchandizing rules!)Actionable Metrics Maintaining search relevancy is an ongoing task. Relevancy can always be tweaked and improved upon to consistently provide shoppers the best search experience possible. Unbxd's Search Dashboard also includes a comprehensive insights section that shows key insights like top searches, zero result queries, the conversion funnel per query, and more.
Keeping a close watch on this can give merchandisers and product managers a keen insight into the search queries that require optimization. A great way to know which long-tail queries need optimization is to monitor the conversion funnel for long-tail queries and pick out the ones that aren't performing adequately. Zero result queries should also be monitored to identify long-tail queries that don't show results and fix them. What tactics do you use to correct irrelevant results for long-tail queries on your eCommerce site? Do comment and let me know!