Build vs Buy Decision Matrix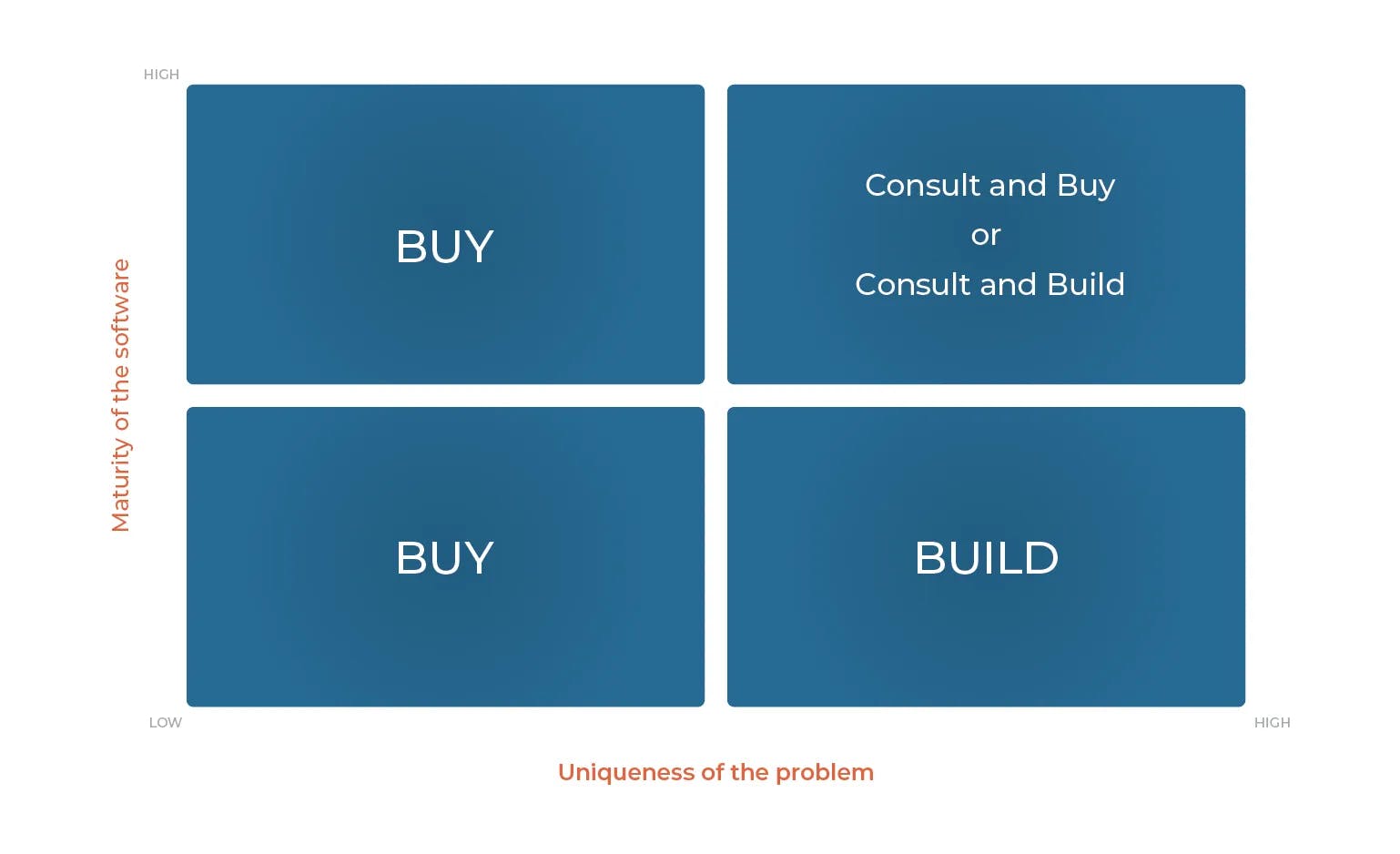 However, to further build your case, let's do a deep dive into the 3 basic elements involved
The Problem,
The Risk, and
The Cost.
3 factors to making an informed decision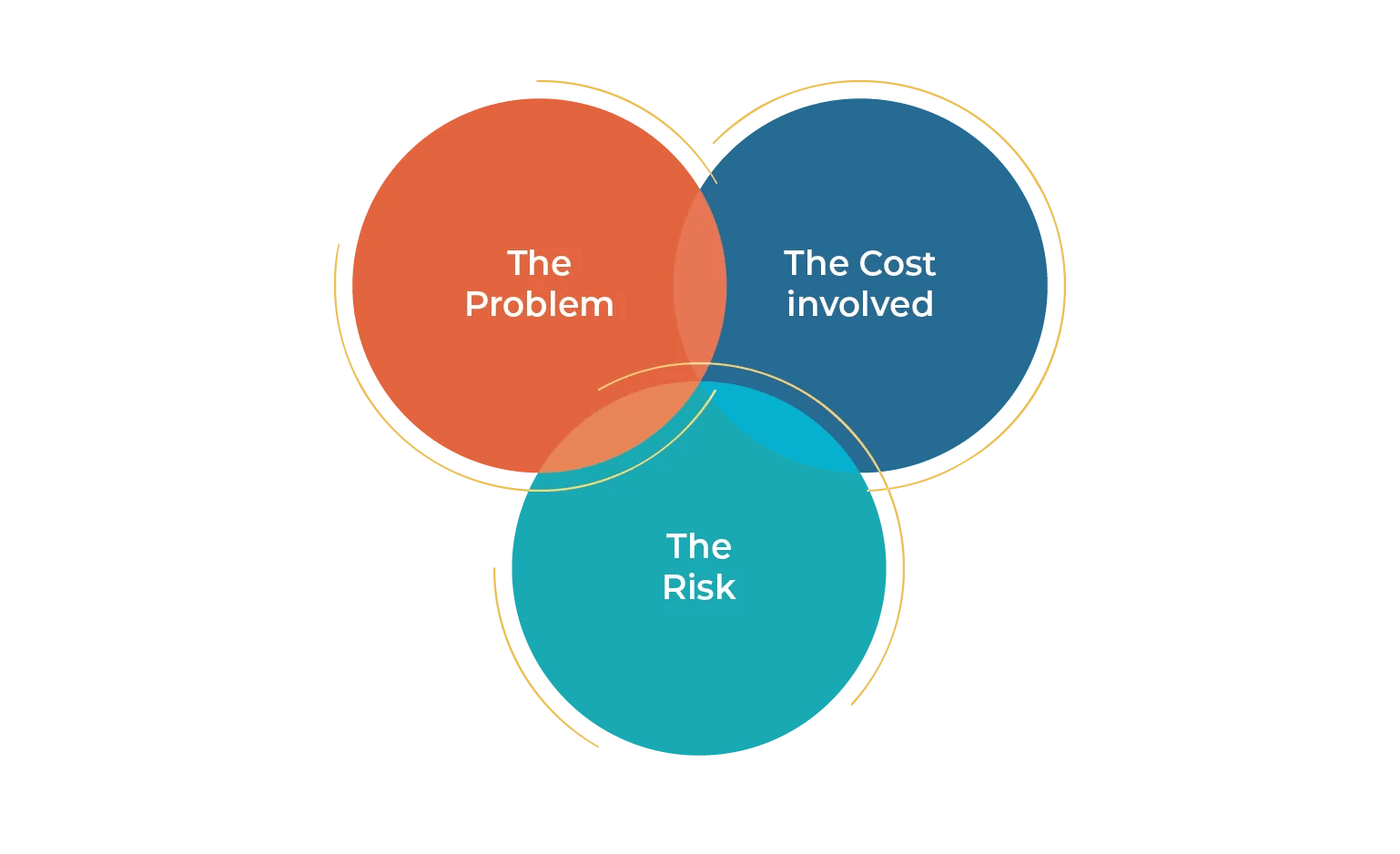 You must identify if your problem is core to your business or peripheral to it. Then, take the initiative and build your solution if it is a common problem and can be fixed quickly. But suppose it is a complex problem like Site Search with multiple use cases and elaborate backend functionality. In that case, you might think of outsourcing this rather than building it from scratch (unless you have tech resources that can get you moving fast and right). 
Secondly, identify all the different kinds of risks involved: ranging from the time needed to get the problem solved, forfeiture of data, control over the insights and analytics (if needed), long term need for a change of software. This will require you to have clear asks for the solution and foresight into the expectations from the software in the future. 
Lastly, evaluate the upfront and ongoing cost (CapEx and OpEx both) to build this software in-house or buy licensed software from a vendor who is an expert in solving these problems for you. This will be a typical cost-to-build vs. cost-to-buy comparison. 
You also might want to consider the opportunity cost associated if you plan to build on your own and wait for the software to start showing results. You are almost there! This analysis will help you make up your mind. But in business, you cannot be half-sure about making such an important decision. So get objective, and chalk out the pros and cons of both approaches. Identify the non-negotiables, weigh each of the parameters and make an informed decision. Here's a quick look at the pros and cons of both the Build vs. Buy approaches:
Pros and Cons of Build vs Buy
This approach helps you evaluate the market scenario and assess your internal capabilities and vendor's expertise in solving your business problem. When you have considered all these factors, deciding on your business shouldn't be a challenge for you or anyone else. 
Your shoppers will enjoy faster search results without experiencing any lags, enhancing the shopping experience in general. Book a demo with Unbxd and discover ways to optimize your site search.